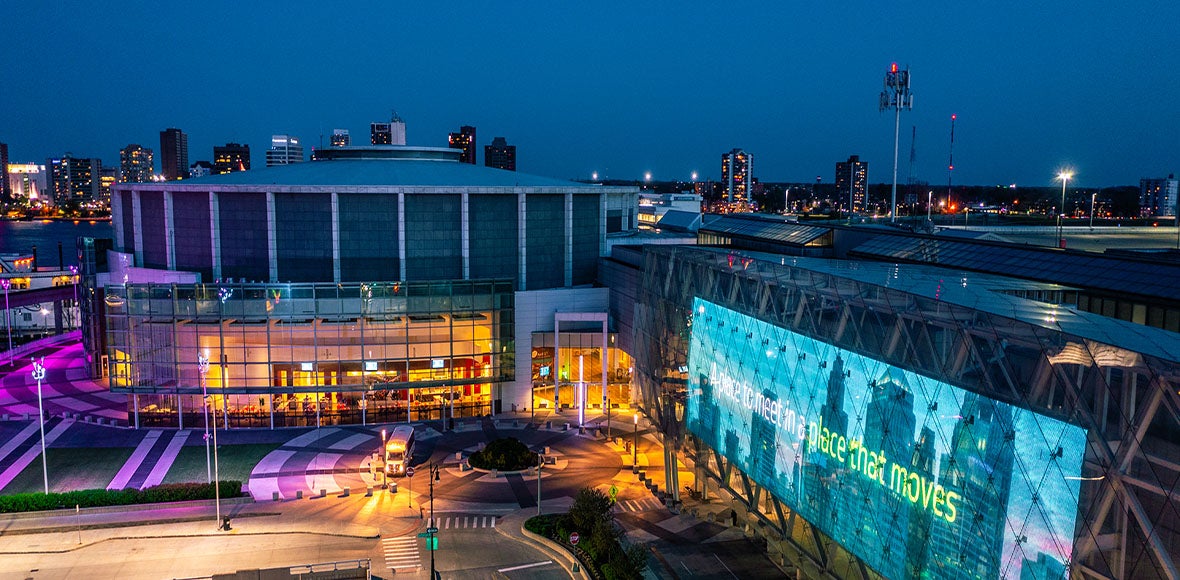 Do Business with Us
The Detroit Regional Convention Facility Authority is often looking for requests for proposals and requests for qualifications.
DRCFA Procurement Documents
Currently Open RFP/RFQ Projects
Currently Closed RFP/RFQ Projects
RFP/RFQ Process for Doing Business With Huntington Place
Requests may offer a non-mandatory walk-thru and/or on-site pre-bid meeting. Specific bid form and attachments may be required per RFQP solicitation. Bid addenda must be issued and posted to MITN. Huntington Place and the DRCFA will receive formal responses on the specified bid documents at the 3rd Floor Administration Offices located at Huntington Place, One Washington Blvd., Detroit Michigan 48226 OR via e-mailed as noted in the bid documents PRIOR to the bid due date and time after which time they will be publicly opened; however, the Huntington Place does not assume any responsibility for failure of the Huntington Place to receive proposals via the internet (loss of power, excessive size of file, wrong e-mail address, etc.). ALL PROPOSALS ARE CONFIDENTIAL and will not be available for public inspection until after award of bid. Payment & Performance bonds may be required for amounts over $50,000.
Huntington Place reserves the right to reject any and all bids, waive any irregularities in any or all bids, accept any bid in whole or in part, and to award to one or more qualified bidders, any of which may be deemed to be in the best interests of Huntington Place and the DRCFA. In addition, the Authority or Huntington Place Procurement has the right to contact known providers in the interest of securing competitive bidding with preferences as provided under P.A. 554.
Huntington Place purchasing functions include, but are not limited to:
Competitive Solicitation
Goods and Services Acquisition
Contract Approvals
Contract Management
Insurance and Performance Guarantee Management
Surplus Property Disposal
Vendor Outreach