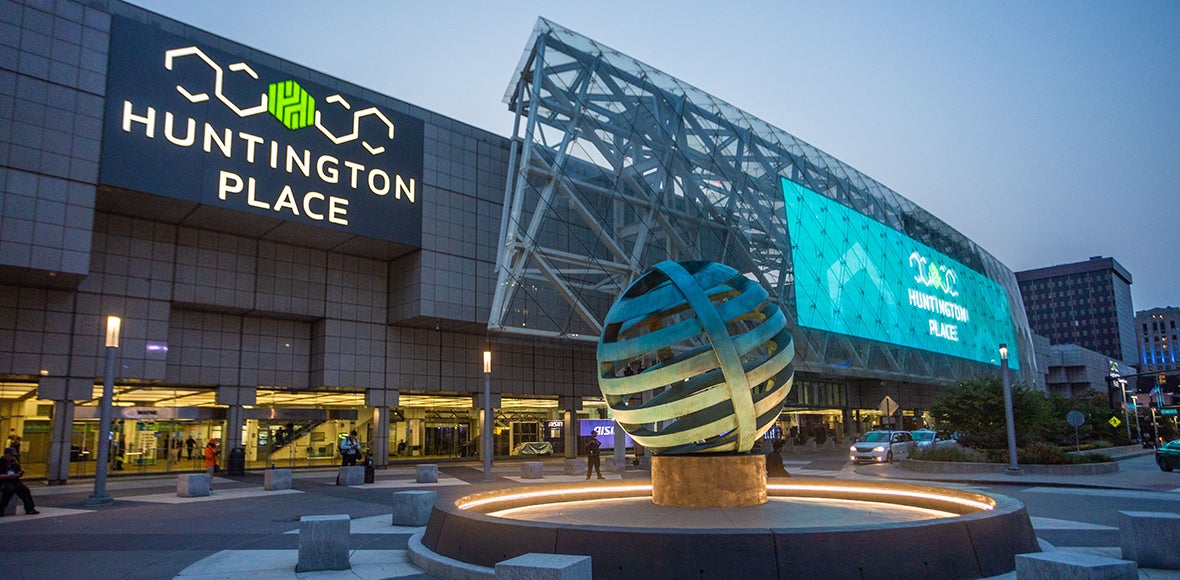 Detroit Regional Convention Facility Authority
On September of 2009, approval was given to an agreement between the State of Michigan, City of Detroit, and the metropolitan area counties (Wayne, Oakland, and Macomb) to create a new authority under which broad policy direction and day to day operational procedures for Huntington Place would be governed.
The Detroit Regional Convention Facility Authority (DRCFA or Authority) is represented by a five-member board whose members are appointed, one each, from the five governmental jurisdictions. The strategic focus for the DRCFA encompasses five areas related to Huntington Place:
Financial stability and transparency
Customer service improvement
Facility improvement
Staff training and responsiveness
Communications and Marketing
The DRCFA was created to operate the convention and exhibition center in Detroit under long-term lease from the City of Detroit. The DRCFA Board of Directors is comprised of five representatives selected by the Governor of Michigan, the Mayor of Detroit, and the county executives of Wayne, Oakland and Macomb Counties. The DRCFA receives funding from revenues at the center as well as support from the state's Convention Fund.

Message from the Chairman
It's an exciting new era for Huntington Place, the city of Detroit and the metropolitan Detroit region.
On Sept. 15, 2009, operational control of Huntington Place transferred to the DRCFA, under a collaborative agreement by the Michigan State Legislature, the City of Detroit, and Wayne, Oakland and Macomb counties.
This website provides information on Huntington Place's renovation and the Authority's operations. We welcome your ideas as we work together to create an improved, competitive Huntington Place.
As we move forward, the Authority is committed to providing each customer with the best experience possible. Please don't hesitate to contact us with any questions as we work together to transform Huntington Place into a world-class facility.
Claude Molinari
Chair, DRCFA
Art at Huntington Place
Welcome to Art at Huntington Place. Art has been an important feature at Huntington Place since 1960 when the convention center first opened.
The public art collection is a way for Huntington Place to share community stories, including history, regional accomplishments, innovation and culture with the 1.5 million annual visitors to the convention center. For many people, Huntington Place is the first stop upon arriving in Detroit.
Main objectives include featuring local talent, creating regional jobs, promoting art destinations and visually enhancing the visitor experience.
Contact the DRCFA
LOCATION
The Detroit Regional Convention Facility Authority
One Washington Blvd.
Second Floor
Detroit, MI 48226
Phone: 313-877-8777
Media Requests
Direct requests from reporters for information, interviews, press visits, photographs, video and other inquiries from news outlets to:
Mary Klida
Senior Marketing and Communications Manager
313-877-8701
Email