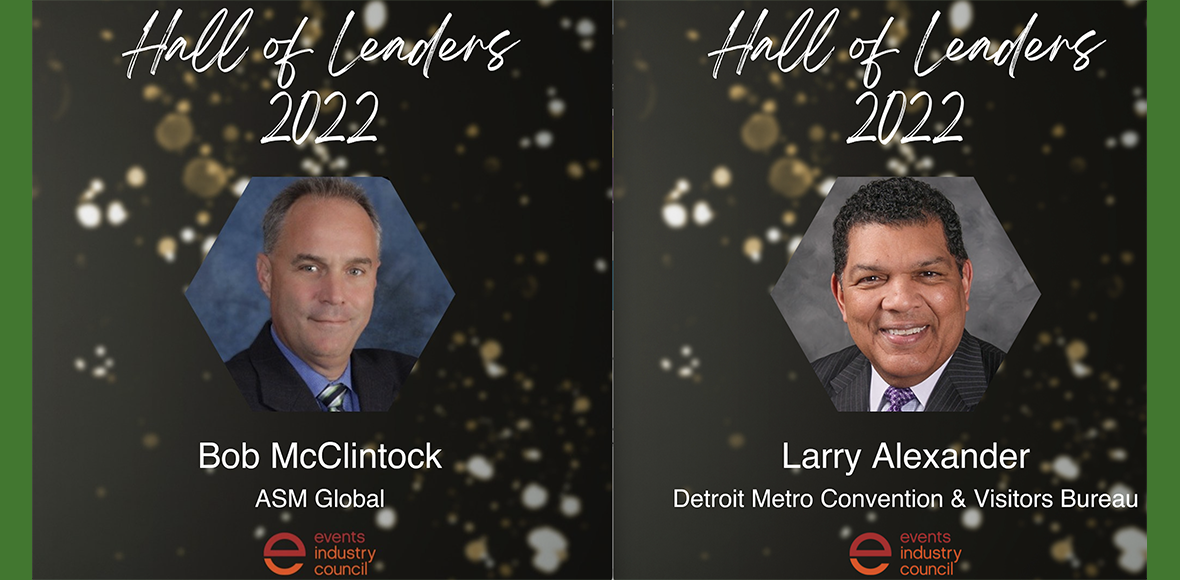 EIC Inducts Two Huntington Place Helmsmen To Hall of Leaders
On Oct. 10 the Events Industry Council (EIC) inducted two of Huntington Place's executive leaders to its prestigious EIC Hall of Leaders to celebrate their lifetimes of outstanding achievement in undoubtedly shaping the events industry, recognizing that the industry would not be what it is today without their contributions.
"All [of the nominations] show remarkable personal accomplishments and achievements on behalf of our industry," said Amy Calvert, CEO of the EIC. "Recognizing, rewarding and celebrating the incredible leadership and innovation in our sector is one of the personal highlights of my year and also for the EIC, and I offer my warmest congratulations to each of our recipients and inductees into our esteemed Hall of Leaders."
The six Hall of Leaders inductees for 2022 join 143 previous recipients, and each has had a significant legacy impact on the global business events sector.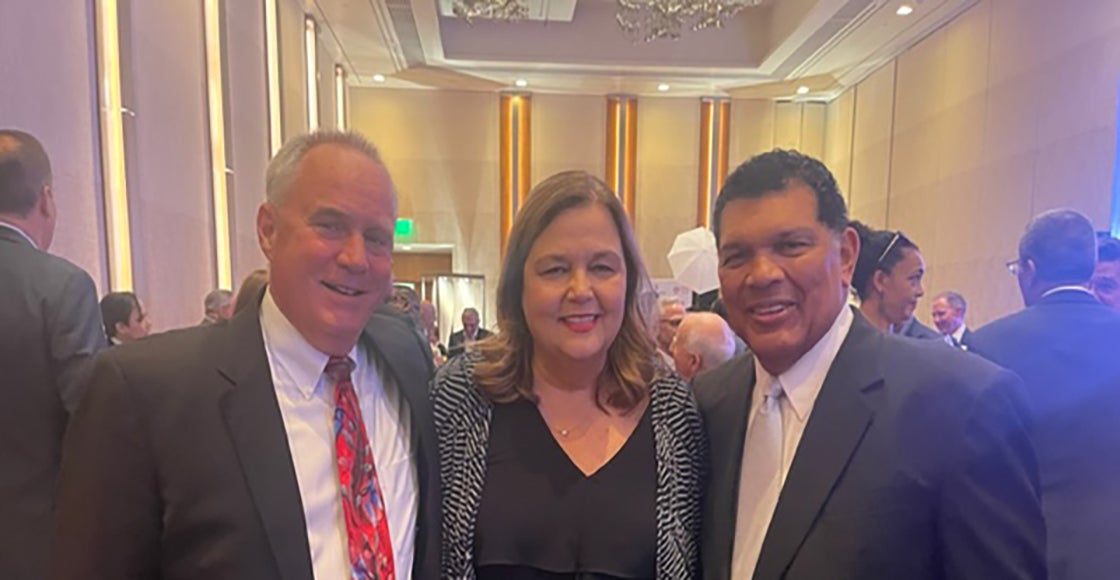 "I've been so honored to learn from two outstanding leaders in our industry," said Karen Totaro, general manager Huntington Place/ASM Global. "I consider both mentors and friends and could not wait to stand and cheer for them on the 10th!"
Bob McClintock, executive vice president, convention centers of ASM Global, has guided the operations management of Huntington Place through three general managers for more than a decade. ASM Global won the original bid for the daily operations management of Huntington Place in 2010 when McClintock began building and shaping the operations team to become one of the best in the business. Huntington Place is the 16th largest convention center in the United States and one of the five largest convention centers in the ASM Global portfolio of more than 300 venues worldwide.
McClintock was nominated by International Association of Venue Managers (IAVM) Director of Education Greg Wolfe, who received the good news from EIC's Calvert that McClintock would be inducted into the Hall of Leaders.
"It brings me great joy to announce that Mr. Bob McClintock, executive vice president, ASM Global was selected to be inducted into EIC's Hall of Leaders," Calvert said. "The Events Industry Council is thrilled to present Mr. McClintock with this special honor – a true testament to his lifetime achievements and the meaningful work endeavored to support and to lift up this industry and its workforce. Mr. McClintock will be rightly placed among a distinctive group of individuals distinguished by leadership, legacy impact, innovation, perseverance, and vision."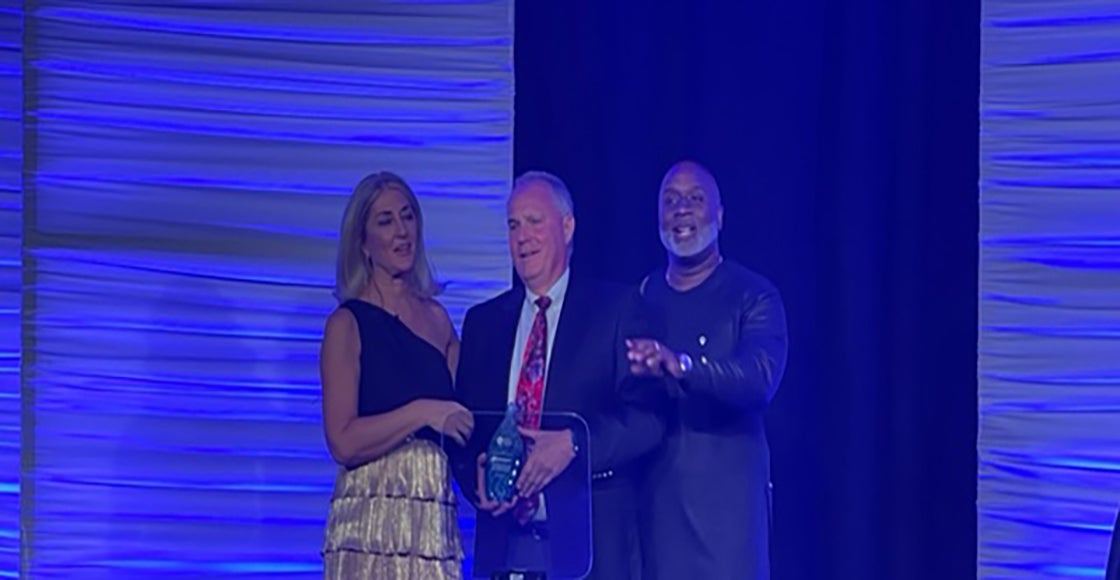 McClintock has more than three decades in the public assembly venue world beginning in 1990. He has been instrumental in providing guidance and resources to the executive teams of ASM Global convention centers that set standards for the industry.
"It is an incredible honor to be recognized among this industry's leaders by the Events Industry Council," said McClintock, adding "an honor made all the more special by being in the same class as one of the true gentlemen in our business, Larry Alexander."
Also inducted into the Hall of Leaders is Larry Alexander, president and CEO (retired) of the Detroit Metro Convention & Visitors Bureau (DMCVB) from 1998-2020. Alexander also served as Chairman Detroit Regional Convention Facility Authority (DRCFA) since it was created by the state of Michigan in 2009 until 2021 when he retired. The DRCFA is the authority that governs Detroit's convention center since the Michigan Legislature passed Public Act. No. 63 of 2009, creating the Authority and granting it power to assume operational control of Huntington Place for the purposes of improving and expanding the facility.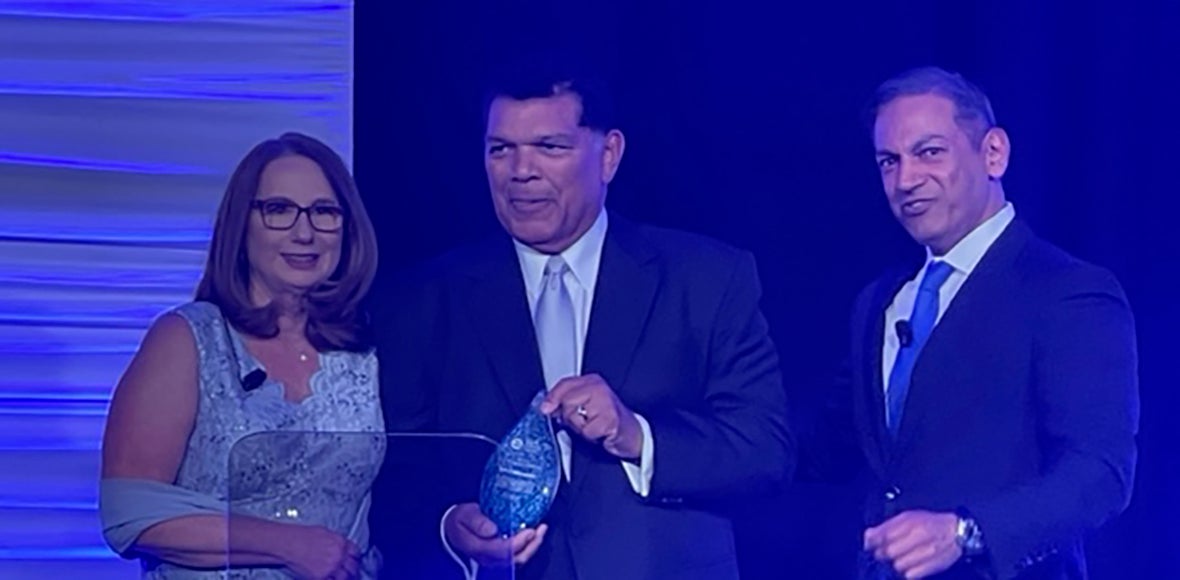 Alexander was originally appointed by Michigan Governor Jennifer Granholm, then Governor Rick Snyder and Governor Gretchen Whitmer to the five-member board charged with operational control of Huntington Place convention center in Detroit. The Authority board members are appointed to represent the respective interests of the state of Michigan, the city of Detroit, and Wayne, Oakland and Macomb counties. The Authority has been widely heralded as southeastern Michigan's first major step toward true regional cooperation.
"I am honored and humbled to be inducted into Events Industry Council's Hall of Leaders," said Alexander. "This recognition would not have been possible without the support of the wonderful teams at the DMCVB and DRCFA, and incredible partnership of the metro Detroit hospitality community. It has been a privilege to serve alongside so many remarkable professionals throughout my career to welcome visitors to our region and to be part of such a great industry."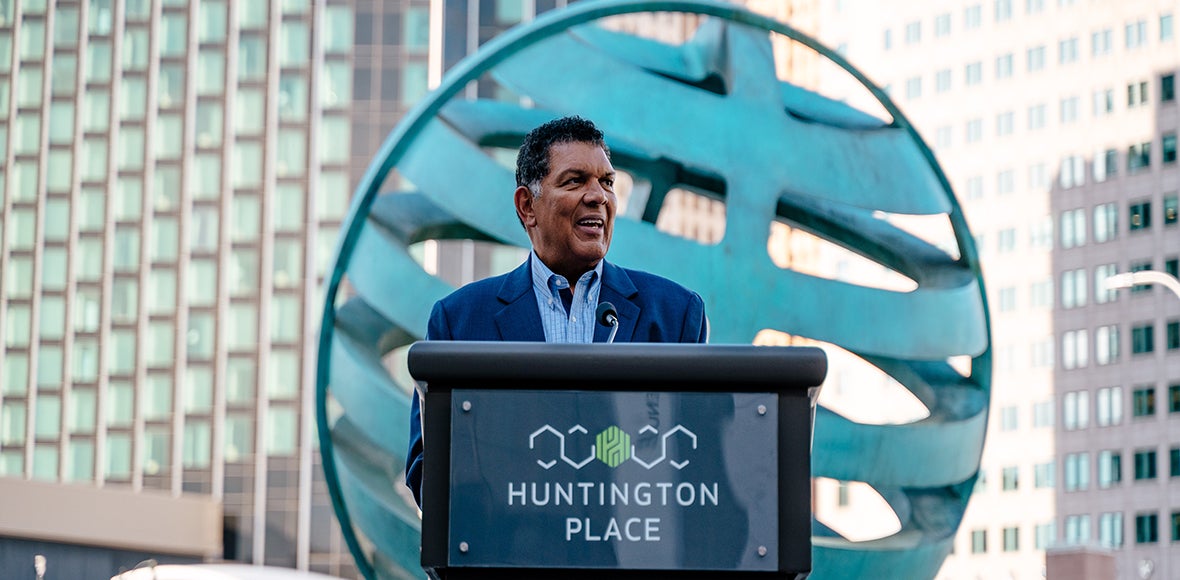 Earlier this year, the remarkable statue "Floating Citadel" that now sits in front of Huntington Place at Jefferson Avenue and Washington Boulevard in downtown Detroit was dedicated to Alexander to honor his leadership during the $279 million renovation that was completed in 2015 which brought business and jobs back to center.
"It is an honor to know that my name will be a permanent part of this enduring art piece, which stands as a constant reminder of the responsibility of this great facility, Huntington Place convention center," said Alexander during the statue's unveiling ceremony.
Since 1985, the Events Industry Council has distinguished the industry through the Hall of Leaders awards program to promote the value of the industry and the contributions of the leaders working within it.
The Hall of Leaders award is the premier recognition program in events - our industry's "lifetime achievement award." The award recognizes outstanding leaders who have undoubtedly shaped the industry.