Media Kit
Message from the General Manager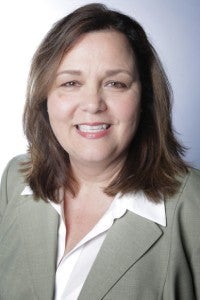 At our Convention Centers we have had to re-assess everything we do repeatedly as we move further away from COVID. It has become an opportune time for all of us to focus on three key elements: our people, our places, and our clients.
- Karen Totaro, general manager Huntington Place/ASM Global
Summer is fast upon us as we close out a very busy spring. Over the next several months our team is focused on a great deal more training in three key areas: First is exceptional customer service training as we never take our clients for granted, we want to continue to earn your business; Second, we are converting a great deal of our manual processes to a wonderful new event based software that is being implemented across ASM Global managed venues. The program is called INFOR and our team has immersive training in early June to get us all up and running; Third, training focus remains on safety and security as we prepare for tighter access control implementation and working towards our Safety Act Designation.
One new role we have at the venue is a "Public Safety Operations Manager" which is intended to help ensure exhibitors have a great experience making it that much easier for our clients. The manager in this position "owns" the exhibit halls and dock area in terms of making sure all locations are clean and well maintained, during move-in docks are clear, and recycling cages are on the show floor in prep for move-in and move-out. The position is also an available point of contact for general service contractors and event based union team members in need. In just one quarter after placing our new recycling cages in exhibit halls during event move-in and move-out, our recycling went from a 35% to 60% diversion rate. Cages work!
We are having a great summer and already preparing for a busy fall. Looking forward to your next visit to Huntington Place!
---
Original Plan
The plan for the Civic Center is a noble plan, a plan to stir the imagination. Its realization should be undertaken with a determination that will not lag until the project is completed, until this symbol of the living spirit of Detroit is raised upon the banks of the mighty river for all the world to see.
Detroit City Planning Department
Civic Center Plan – October 1946
Our Goal is very simple, to be the best convention destination in the world.
We are a team of passionate Detroiters who love to share our amazing city with everyone who visits. As hospitality ambassadors we are proud participants in the resurgence of Detroit. Our character is authentic and our service is genuine.

We care greatly for our guests and for one another. Our diversity is our strength. We respect one another's talents by working together and we aspire to create lasting memories for every visitor to Detroit.
We succeed by creating an environment with trustworthy, enthusiastic and caring people who embrace change. We work together as one very determined team focused entirely on the success of every event. We are only satisfied if we have exceeded expectations.
Detroit has had a profound impact on the world, from putting the world on wheels to the Motown sound, it has crafted American culture. Metro Detroit has always been a great place to work, live and visit. The region is currently undergoing a renaissance with new developments and attractions. Downtown Detroit's development boom is unparalleled in the country, with restoration of the Detroit RiverWalk, a revitalized General Motors headquarters, the Dequindre Cut GreenWay, and the construction of Campus Martius Park in the heart of downtown. Along the beautifully restored international riverfront is Huntington Place, a world-class meeting and convention facility.
Huntington Place is one of the largest convention centers in the nation. Built by the City of Detroit, it was originally opened in 1960 and named Cobo Hall in honor of former Detroit Mayor Albert E. Cobo (1950-1957) whose vision to build a mega-convention center was realized after his death. The center and its attached arena initially cost $56 million and took four years to complete. It is located on the site where Antoine de la Mothe Cadillac, a French colonist, first set foot and landed on the banks of the river in July 1701 and claimed the area for France in the name of King Louis XIV.
As one of the nation's first mega convention centers, Cobo Hall became even larger when renovations and expansions were completed in 1989. At a cost of $225 million, it nearly doubled in size to 2.4 million total square feet and was re-named Cobo Conference/Exhibition Center.
In 2019, Chemical Bank was awarded the naming rights to the venue and then merged with TCF Bank that later merged with Huntington Bank. Now, Huntington Place offers 723,000 square feet of prime exhibit space in five exhibit halls ranging in size from 100,000 to 200,000 square feet. The venue's flexible design allows the adjoining four exhibit halls on the main floor to form 623,000 square feet of contiguous exhibit space.
The first convention in the facility was held in 1960 by the Florist Telegraph Delivery (FTD). The first event was the 43rd Auto Industry Dinner on October 17, 1960. President Eisenhower was the keynote speaker, and the ceremony aired live on WXYZ-TV.
Since 1965, the largest event held in Huntington Place is the nation's premier automobile show, The North American International Auto Show (NAIAS), occurring annually. This prestigious event draws hundreds of international press and suppliers during its initial five days and has a spectacular charity preview party for 11,000 guests the evening before the public opening. Since 1976, the Charity Preview has raised an average of $2.6 million yearly for southeastern Michigan children's charities. After the Charity Preview party, the NAIAS is open to the public for ten days, drawing, more than 800,000 attendees.
The 12,000-seat Cobo Arena opened in 1960 and was home to the Detroit Pistons from 1961-1978. It hosted great concerts such as the Doors, Jimi Hendrix, the Rolling Stones, the Who, Bruce Springsteen, Kid Rock and many others. The arena also hosted Presidential speeches, boxing, wrestling, figure skating, roller derby and local Detroit-area graduation ceremonies.
In 1987, the City of Detroit began operations of the city's elevated light-rail system, the People Mover The Detroit People Mover connects attendees to all center events with hotels and restaurants in the Renaissance Center, Greektown, Bricktown, Times Square, and throughout the Detroit Financial District. The latest estimates show the Detroit People Mover bringing 35,000 visitors a day into Huntington Place for the NAIAS, nearly one third the average daily attendance.
Many past sitting U.S. Presidents since 1960 (Dwight D. Eisenhower, John F. Kennedy, Lyndon B. Johnson, Richard M. Nixon, Gerald R. Ford, Jimmy Carter, Ronald Reagan, George Bush, William J. Clinton, George W. Bush, Barack Obama, Joe Biden) has addressed a convention or attended an event at the facility.
In 2019, the venue was renamed Huntington Place in the largest naming rights deal for a convention center in history. The 22-year, $1.5 million-a-year contract supports the center's ability to meet the state mandate for the venue to no longer require state subsidies by the year 2024.
Today, Huntington Place is managed and operated by the Detroit Regional Convention Facility Authority (DRCFA). The five-member Authority Board consists of one representative from each of five government agencies – the City of Detroit, State of Michigan and the three metro-Detroit counties of Wayne, Oakland and Macomb. The DRCFA recently completed a $279 million expansion and upgrade of the center in 2015.
In October 2010, the DRCFA awarded the contract for operations management of the facility to ASM Global, the world leader in venue management, marketing and development. On January 5, 2012 senior officials from ASM Global and the NAIAS signed a then, unprecedented five-year contract that keeps the auto show in the Motor City through 2017. In 2017, officials from both parties signed a contract for an additional eight years, keeping NAIAS in Huntington Place through 2025.
---
Diversity
The Detroit Regional Convention Facility Authority (Authority) and Huntington Place recognize the importance of equal opportunity employment. Our employment practices prohibit discrimination based on race, color, creed, religion, gender, age, national origin, disability, veteran status, marital status or any other legally protected classification. This practice applies to all decisions about recruitment, hiring, compensation, benefits, transfers, promotions, training and education, social programs, layoffs, separations and other terms of employment.
Employment opportunities are and shall be open to all qualified candidates solely on the basis of their experience, aptitude, abilities and training. Advancement is and shall be based entirely on the individual's achievement, performance, ability, attitude and potential for promotion.
The Authority and Huntington Place are committed to creating and maintaining a business environment in which all personnel have the opportunity to develop and contribute fully to our collective success. We encourage all personnel at our facility to work together to foster a business community based on mutual respect and support which values each individual's dignity, abilities and unique contributions. The Authority and Huntington Place expect that all relationships among persons in the workplace will be business-like and free of bias, prejudice and harassment.