Media Kit
A message from the General Manager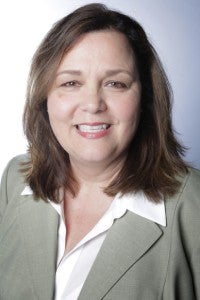 Welcome to the Huntington Place, as the holidays approach we are thrilled to have hosted as many events as we have this fall, 24 in October alone! Our team takes the health and safety of all our guests and attendees seriously and we will not let up on the importance that role plays in the comfort level of having your event at the Huntington Place.
We continue to balance business with ensuring our community is cared for by hosting a vaccination site through December 22nd and a breakfast and lunch warming location for our cities most vulnerable. Starting this month, we plan to use a small portion of our docks to help distribute food to a wide variety of agencies throughout the region, food that is provided by Food Rescue U.S. We are simply the conduit for assisting the food getting to the right services.
We have a remarkably gifted Executive Chef, Stephan Blaser, and he is always ready to create something amazing to meet every palette's need. Our preferred audio-visual provider, Premier AV, has created so many hybrid options to meet your events need we only ask you to consider a conversation with Premier that may get you all you need at the right price.
Excitement continues as 2022 gets closer because we will be revealing a new name for Huntington Place, as TCF Bank has merged with Huntington Bank. We are all energized by this exciting change and look forward to sharing all the positive news over the next few months. In the meantime, we are in the process of purchasing all new tables for the venue from banquet rounds to classroom style to cocktail reception tables. Our operations team is also eagerly awaiting the arrival of all new cleaning equipment such as new ride on sweepers and carpet cleaners etc. We will continue to ensure every event starts with a clean and welcoming environment.
Huntington Place is managed by ASM Global which continues to be the largest company in the world specializing in the operation of convention centers, arenas, stadiums, and theaters. We partner with the Detroit Regional Convention Facility Authority (DRCFA) in introducing best practices, fiscal responsibility and a total focus on outstanding customer service. Our success is our client's success.
It is such a pleasure to be part of such a strong, professional team. Working together in a collaborative way with our regional partners, the DRCFA, ASM Global and the team at Visit Detroit, we are committed to providing outstanding, memorable experiences for our guests. Our vision continues to be making each event at the Huntington Place the most important event of the year. We look forward to welcoming your event with open arms. At the Huntington Place you will find that our diversity is our superpower!
Karen Totaro, CVE
General Manager, Huntington Place/ASM Global
---
Original Plan
The plan for the Civic Center is a noble plan, a plan to stir the imagination. Its realization should be undertaken with a determination that will not lag until the project is completed, until this symbol of the living spirit of Detroit is raised upon the banks of the mighty river for all the world to see.
Detroit City Planning Department
Civic Center Plan – October 1946
Our Goal is very simple, to be the best convention destination in the world.
We are a team of passionate Detroiters who love to share our amazing city with everyone who visits. As hospitality ambassadors we are proud participants in the resurgence of Detroit. Our character is authentic and our service is genuine.

We care greatly for our guests and for one another. Our diversity is our strength. We respect one another's talents by working together and we aspire to create lasting memories for every visitor to Detroit.
We succeed by creating an environment with trustworthy, enthusiastic and caring people who embrace change. We work together as one very determined team focused entirely on the success of every event. We are only satisfied if we have exceeded expectations.
Detroit has had a profound impact on the world, from putting the world on wheels to the Motown sound, it has crafted American culture. Metro Detroit has always been a great place to work, live and visit. The region is currently undergoing a renaissance with new developments and attractions. Downtown Detroit's development boom is unparalleled in the country, with restoration of the Detroit RiverWalk, a revitalized General Motors headquarters, the Dequindre Cut GreenWay, and the construction of Campus Martius Park in the heart of downtown. Along the beautifully restored international riverfront is Huntington Place, a world-class meeting and convention facility.
Huntington Place is one of the largest convention centers in the nation. Built by the City of Detroit, it was originally opened in 1960 and named Cobo Hall in honor of former Detroit Mayor Albert E. Cobo (1950-1957) whose vision to build a mega-convention center was realized after his death. The center and its attached arena initially cost $56 million and took four years to complete. It is located on the site where Antoine de la Mothe Cadillac, a French colonist, first set foot and landed on the banks of the river in July 1701 and claimed the area for France in the name of King Louis XIV.
As one of the nation's first mega convention centers, Cobo Hall became even larger when renovations and expansions were completed in 1989. At a cost of $225 million, it nearly doubled in size to 2.4 million total square feet and was re-named Cobo Conference/Exhibition Center.
In 2019, Chemical Bank was awarded the naming rights to the venue and then merged with TCF Bank that later merged with Huntington Bank. Now, Huntington Place offers 723,000 square feet of prime exhibit space in five exhibit halls ranging in size from 100,000 to 200,000 square feet. The venue's flexible design allows the adjoining four exhibit halls on the main floor to form 623,000 square feet of contiguous exhibit space.
The first convention in the facility was held in 1960 by the Florist Telegraph Delivery (FTD). The first event was the 43rd Auto Industry Dinner on October 17, 1960. President Eisenhower was the keynote speaker, and the ceremony aired live on WXYZ-TV.
Since 1965, the largest event held in Huntington Place is the nation's premier automobile show, The North American International Auto Show (NAIAS), occurring annually. This prestigious event draws hundreds of international press and suppliers during its initial five days and has a spectacular charity preview party for 11,000 guests the evening before the public opening. Since 1976, the Charity Preview has raised an average of $2.6 million yearly for southeastern Michigan children's charities. After the Charity Preview party, the NAIAS is open to the public for ten days, drawing, more than 800,000 attendees.
The 12,000-seat Cobo Arena opened in 1960 and was home to the Detroit Pistons from 1961-1978. It hosted great concerts such as the Doors, Jimi Hendrix, the Rolling Stones, the Who, Bruce Springsteen, Kid Rock and many others. The arena also hosted Presidential speeches, boxing, wrestling, figure skating, roller derby and local Detroit-area graduation ceremonies.
In 1987, the City of Detroit began operations of the city's elevated light-rail system, the People Mover The Detroit People Mover connects attendees to all center events with hotels and restaurants in the Renaissance Center, Greektown, Bricktown, Times Square, and throughout the Detroit Financial District. The latest estimates show the Detroit People Mover bringing 35,000 visitors a day into Huntington Place for the NAIAS, nearly one third the average daily attendance.
Many past sitting U.S. Presidents since 1960 (Dwight D. Eisenhower, John F. Kennedy, Lyndon B. Johnson, Richard M. Nixon, Gerald R. Ford, Jimmy Carter, Ronald Reagan, George Bush, William J. Clinton, George W. Bush, and Barack Obama) has addressed a convention or attended an event at the facility.
In 2019, the venue was renamed Huntington Place in the largest naming rights deal for a convention center in history. The 22-year, $1.5 million-a-year contract supports the center's ability to meet the state mandate for the venue to no longer require state subsidies by the year 2024.
Today, Huntington Place is managed and operated by the Detroit Regional Convention Facility Authority (DRCFA). The five-member Authority Board consists of one representative from each of five government agencies – the City of Detroit, State of Michigan and the three metro-Detroit counties of Wayne, Oakland and Macomb. The DRCFA recently completed a $279 million expansion and upgrade of the center in 2015.
In October 2010, the DRCFA awarded the contract for operations management of the facility to ASM Global, the world leader in venue management, marketing and development. On January 5, 2012 senior officials from ASM Global and the NAIAS signed a then, unprecedented five-year contract that keeps the auto show in the Motor City through 2017. In 2017, officials from both parties signed a contract for an additional eight years, keeping NAIAS in Huntington Place through 2025.
---
Diversity
The Detroit Regional Convention Facility Authority (Authority) and Huntington Place recognize the importance of equal opportunity employment. Our employment practices prohibit discrimination based on race, color, creed, religion, gender, age, national origin, disability, veteran status, marital status or any other legally protected classification. This practice applies to all decisions about recruitment, hiring, compensation, benefits, transfers, promotions, training and education, social programs, layoffs, separations and other terms of employment.
Employment opportunities are and shall be open to all qualified candidates solely on the basis of their experience, aptitude, abilities and training. Advancement is and shall be based entirely on the individual's achievement, performance, ability, attitude and potential for promotion.
The Authority and Huntington Place are committed to creating and maintaining a business environment in which all personnel have the opportunity to develop and contribute fully to our collective success. We encourage all personnel at our facility to work together to foster a business community based on mutual respect and support which values each individual's dignity, abilities and unique contributions. The Authority and Huntington Place expect that all relationships among persons in the workplace will be business-like and free of bias, prejudice and harassment.