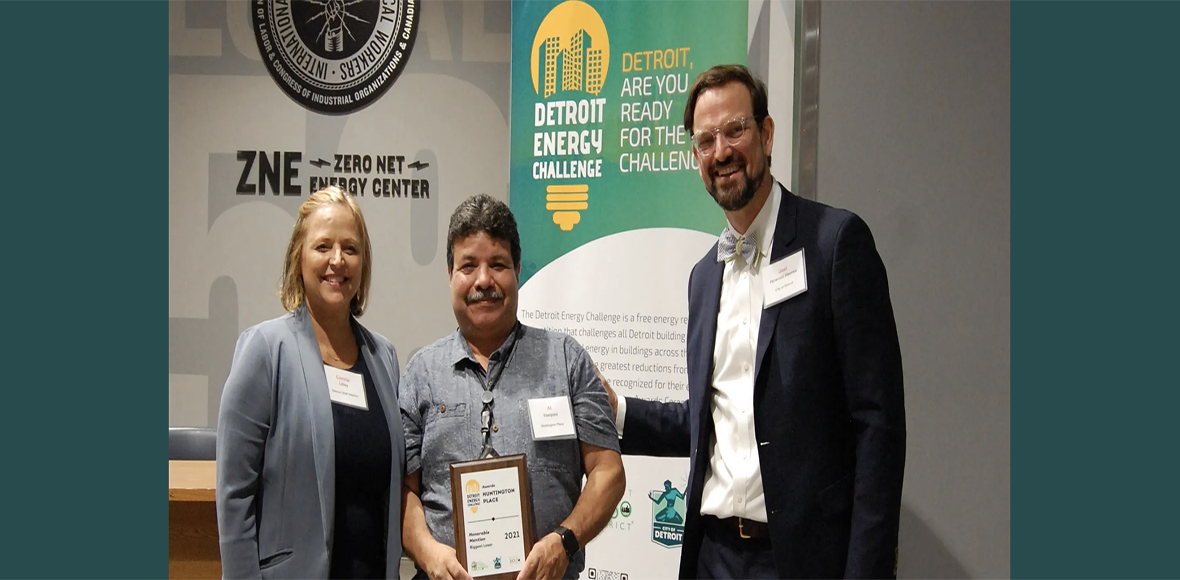 The Biggest Loser Award Goes to Huntington Place
The annual Michigan Battle of the Buildings is a U.S. Green Building Council (USGBC) of West MI program that awards sustainability initiatives. It is the only statewide biggest loser styled energy competition in the country. Earlier this month, Michigan Battle of the Buildings announced Huntington Place in Detroit, MI, as the 2022 Biggest Loser in the Venue Category for a 20.54 percent energy reduction and for creating healthy and efficient workspaces. In the process of reducing energy usage, thousands of dollars were saved on utility bills through energy efficiency upgrades.
Awards were presented at the 2022 Michigan Energy Summit, a full-day energy conference that brought building owners and operators from all over the state together in a peer-to-peer exchange. More than fifteen-hundred buildings competed against each other in this biggest loser-styled energy competition. The competitors worked to reduce energy usage in various ways; from switching from fluorescents to LEDs, changing office habits or upgrading to high efficiency HVAC, each energy reducer has a story. There are 11 categories in which the buildings all compete based on building type.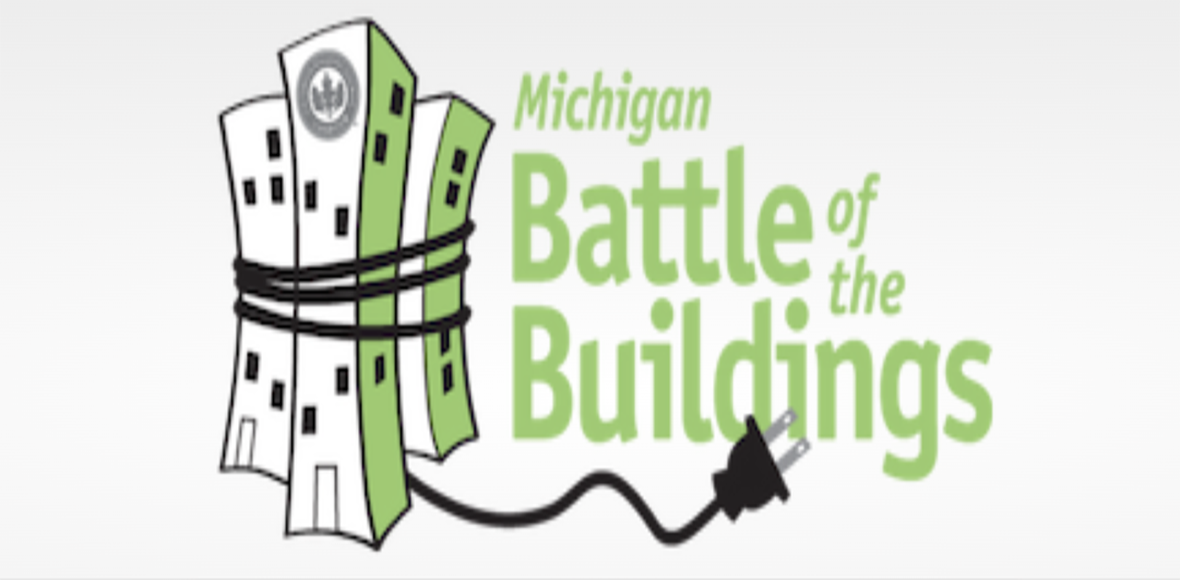 According to Joel Howrani Heeres, director of sustainability for the City of Detroit, the challenge "is a great way for building owners to save operating expenses, foster healthier indoor environments for employees and residents, and to play an important part in reducing our emissions." He added, "I would like to personally challenge all Detroit building owners to be a part of this exciting challenge!"
An $8 million upgrade in infrastructure technology reduced energy usage in Huntington Place by improving the venue engineers' ability to monitor and control areas of energy usage in real time with switchgears and generators. New LED lighting in exhibit halls is slated for installation in the next fiscal year which will increase efficiency even more.
"Huntington Place is constantly improving the facility to maximize efforts in sustainability and technology services," said Karen Totaro, general manager Huntington Place/ASM Global. "Our green and event tech offerings can match any convention center on the planet."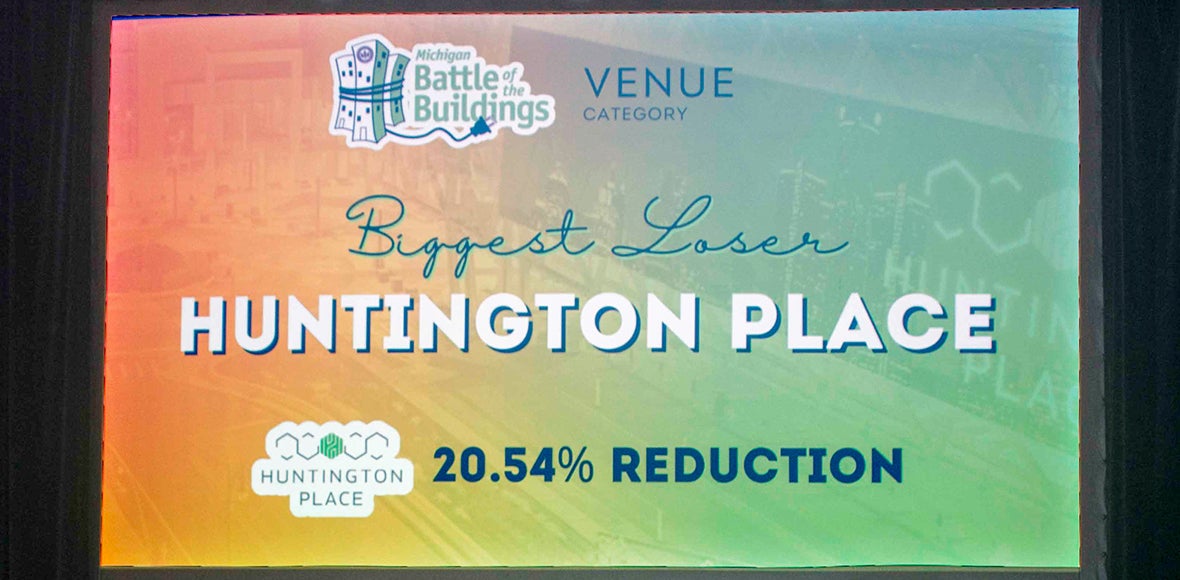 USGBC West MI Chapter also recognized the center as a community safe haven in their 2021 Battle of the Buildings. Cited was the venue's work during the pandemic with: Forgotten Harvest and Food Rescue US to relieve local food insecurity; work with FEMA to provide a one thousand bed field hospital for COVID-19 hospital overflow patients: partnership with the Pope Francis Center to provide day services to the local homeless population; and partnership with the City of Detroit to become its largest vaccine distribution center that ran from 2020 to 2022.
USGBC Leadership Award for Building Performance 2020 is an international award, and was given Huntington Place during the closing event at the annual Greenbuild Virtual conference, the largest annual event for green building professionals worldwide to learn and source cutting edge solutions. Huntington Place is the only convention center in the history of the award to have won it. The annual awards recognize exceptional work advancing sustainable, healthy, resilient, and equitable buildings, cities and communities. The USGBC Leadership Awards recognizes those whose vision, leadership and commitment have been fundamental to the evolution of the green building industry.
Also in 2020, Huntington Place was awarded the USGBC Outstanding Sustainable Design Award, a regional award for Midwest facilities. The venue was selected due to all the sustainability features that were incorporated and it's LEED Gold Certification in 2019, which made it the largest LEED certified building in Michigan.