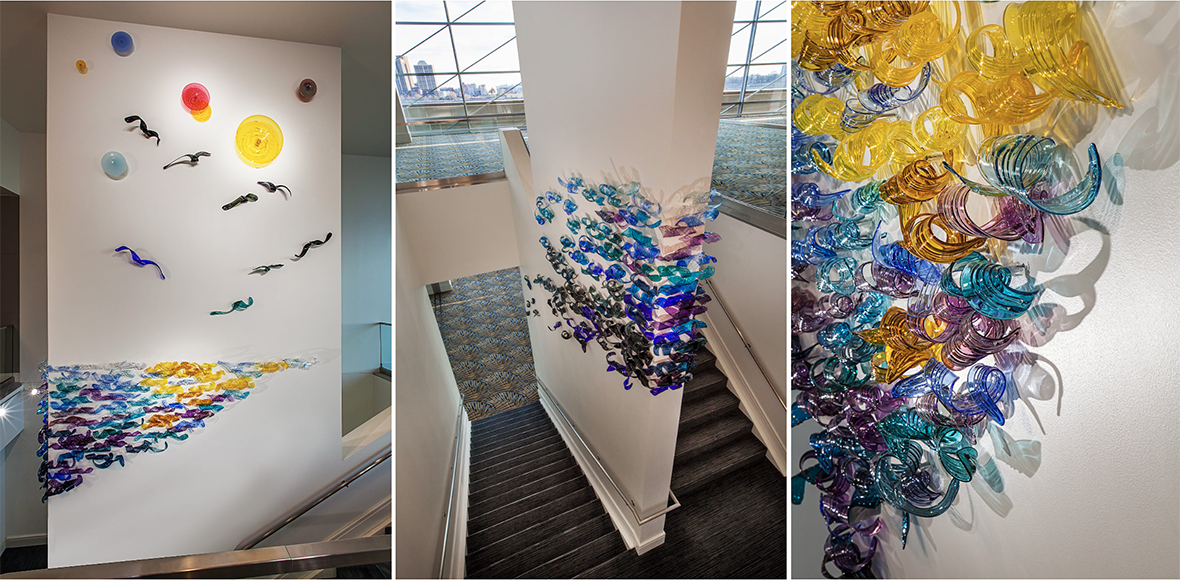 Spring cleaning in Huntington Place makes the artwork shine
If you haven't taken a walking tour of Huntington Place lately you will want to make some time for it. The majestic riverfront is not the only soul stirring view in the center, the venue's art collection is extensive and highlights renowned local and regional artists.
Care of the collection is a top priority. The work on display is cleaned annually, or more frequently if needed. Later this month a very intricate cleaning of the glass wall sculpture, Solstice, by April Wagner of epiphany studios is scheduled. This work includes many individual pieces of glass installed to wrap around a freestanding, two-story stairway wall representing streaming water moving downward. A team of epiphany studios artists will be onsite to do this work from lifts and ladders.
When complete, this piece will sparkle with sunlight and Detroit River reflections from the nearby windows and encourage visitors to step outside and explore by taking a walk along the award-winning Detroit Riverwalk.
"'Solstice' by April Wagner will bring a smile to any face in its beauty and how it reflects differently each hour of the day!" said Karen Totaro, general manager Huntington Place/ASM Global.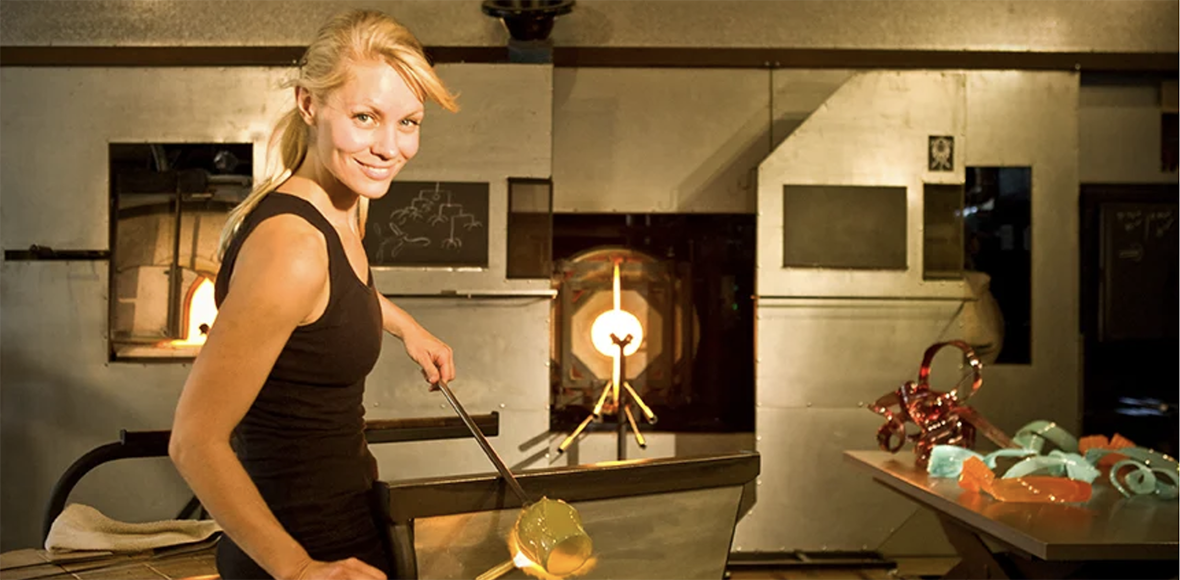 Acccording to her website, April was born in Muskegon Michigan, a small town on the shores of Lake Michigan, She grew up enjoying many summers on sandy white beaches. A natural artist, her interest in form, color, and line were apparent since early childhood. Blessed with understanding parents, April was encouraged to focus her education on the arts: exploring music, dance, and many types of visual arts. Her talent allowed her to receive a scholarship to an exclusive private high school for the arts, getting a jump-start on her career. She initially focused on ceramics, then in college, developed a passion for blowing glass.
"I was in love with ceramics, but then I tried glassblowing and realized I never wanted to work in clay again, I'd found the thing I wanted to do for the rest of my life."
Before graduating from college, April started epiphany, a business name synonymous with the collaborative efforts of these dedicated artists. More than a decade later, her success is self-evident; with pieces in prominent collections around the world and a 4,000 square foot world class glassblowing studio in Pontiac Michigan.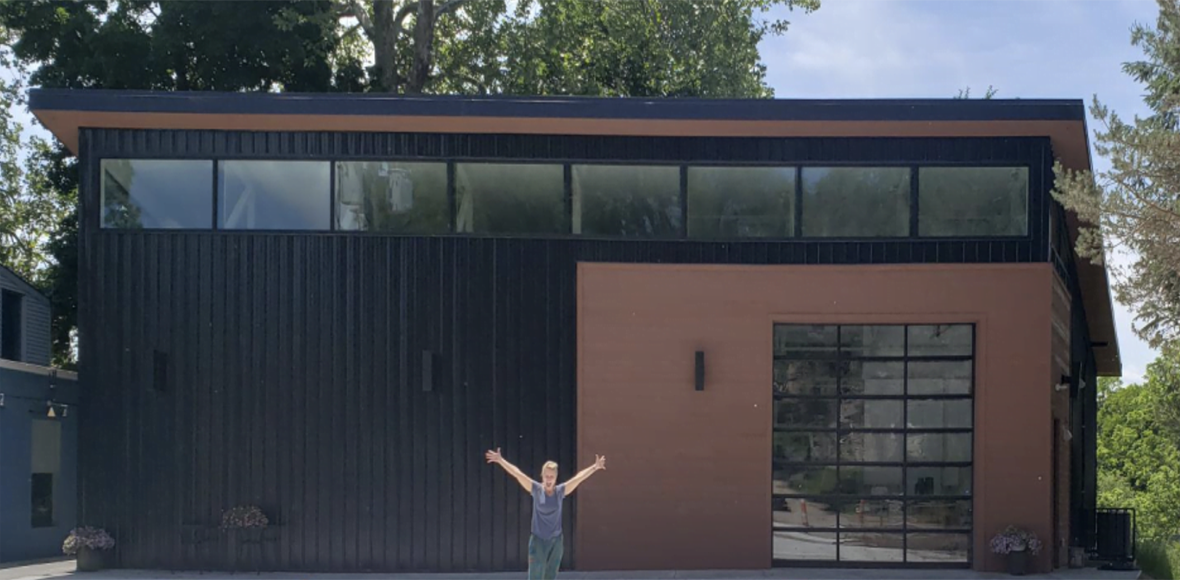 By creating iconic sculptures that define place, April expands the definition of what is possible. Her intimate, visceral sculpting of molten glass distills its essence as a liquid, capturing fluid beauty, and inviting us into a conversation of discovery. April's passion for clean design and superior craftsmanship challenges our perceptions of what glass is and what it can do. Using influences from nature to inform the direction of these sculpted conversations, she is continually exploring new and exquisite visions of transformation.
April's work is featured prominently in numerous prestigious public and private collections. She has served on boards for the Detroit Institute of Arts, College for Creative Studies, and currently on the Michigan Humane board.
"We are so proud of the Art Collection throughout Huntington Place as it gives our guests a true connection to Detroit and Michigan as a whole," said Totaro, adding: "There is a wonderful quote out there "Art transcends cultural boundaries" and that is so true of all that is shared at Huntington Place"