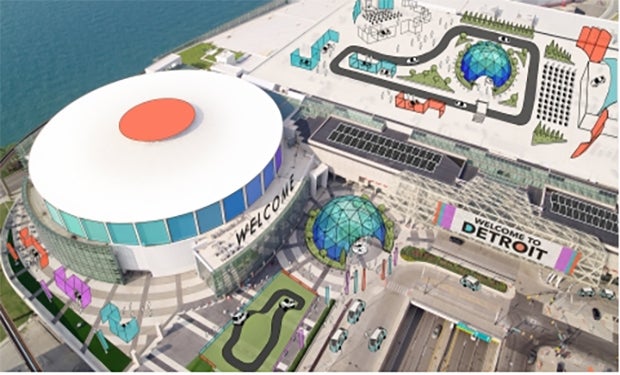 NAIAS in Cobo Center expands floor plan into city with June dates starting 2020
The most exciting aspect of the North American International Auto Show's (NAIAS) announcement that they are moving their annual January trade show to June in 2020, was the peek they gave us of their expanded floor plans, now making use of the outdoor areas surrounding Cobo Center and into downtown Detroit.
Auto show dynamics are changing globally as the auto industry undergoes its biggest shift in more than a century. With this, automakers are seeking out increasingly creative ways to debut vehicles and engage with consumers.
NAIAS plans have been underway for more than a year to reschedule the show and provide a fresh international platform for hundreds of brands to highlight their innovations.
Detroit Auto Show Summer 2020 from NAIAS
"It's a total game changer, Rod Alberts is always ahead of the curve," said Claude Molinari, Cobo Center general manager. "I'm really excited about the future of this event and where we're going!"