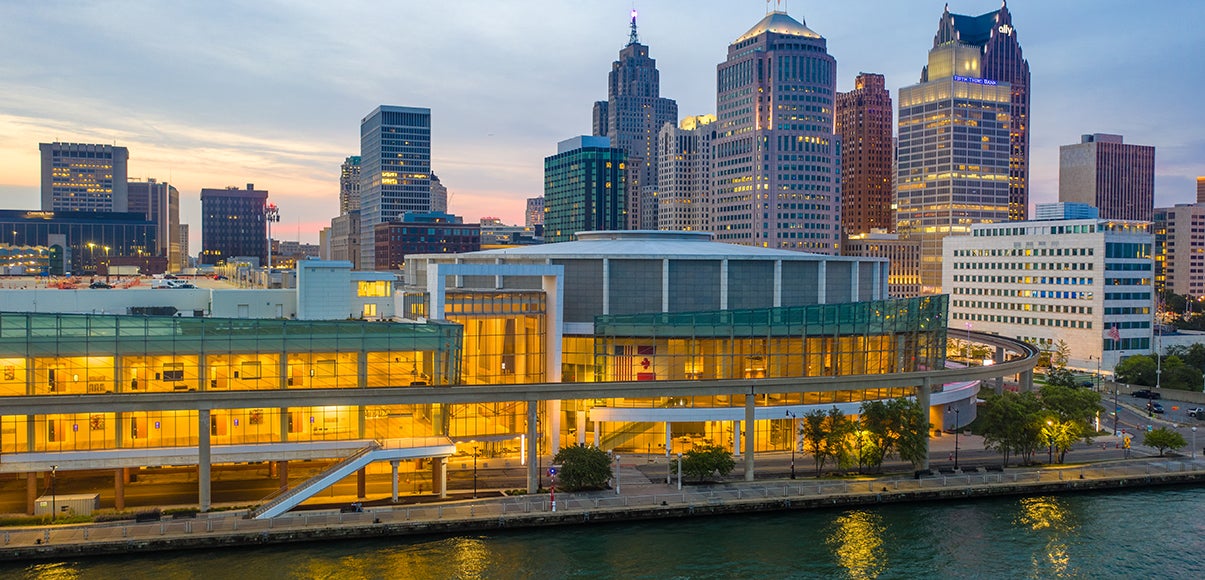 Huntington Place: #1 choice for events highlighting innovative design
Detroit built itself as a cradle of American modernist design and as a global center for prolific designers. The city's convention center, Huntington Place is fast becoming the event industry's choice for showcasing events centered around innovative design in automotive, electric vehicle design, manufacturing, automation, and robotics. Situated on the majestic Detroit River and an international border with Ontario, Canada, the surrounding architecture of the city sets the tone for past success and future vision with post-modern neogothic spires and art deco skyscrapers.
The culture of Detroit supports innovation in every aspect for these events as a national hub of talent, research, innovation, educational institutions, cultural institutions, and a community that supports festivals and events with public art community-driven design initiatives throughout the city.
In 2015 Detroit became the first and only city in the United States to receive the UNESCO City of Design designation, joining a network of now 40 design cities and 180 cities globally that are focused on using creativity as a driver for sustainable and equitable development around the world. Neighboring Canada also has one city, Montreal. Mexico City represents Mexico as the only city of that country in the Creative Cities Network.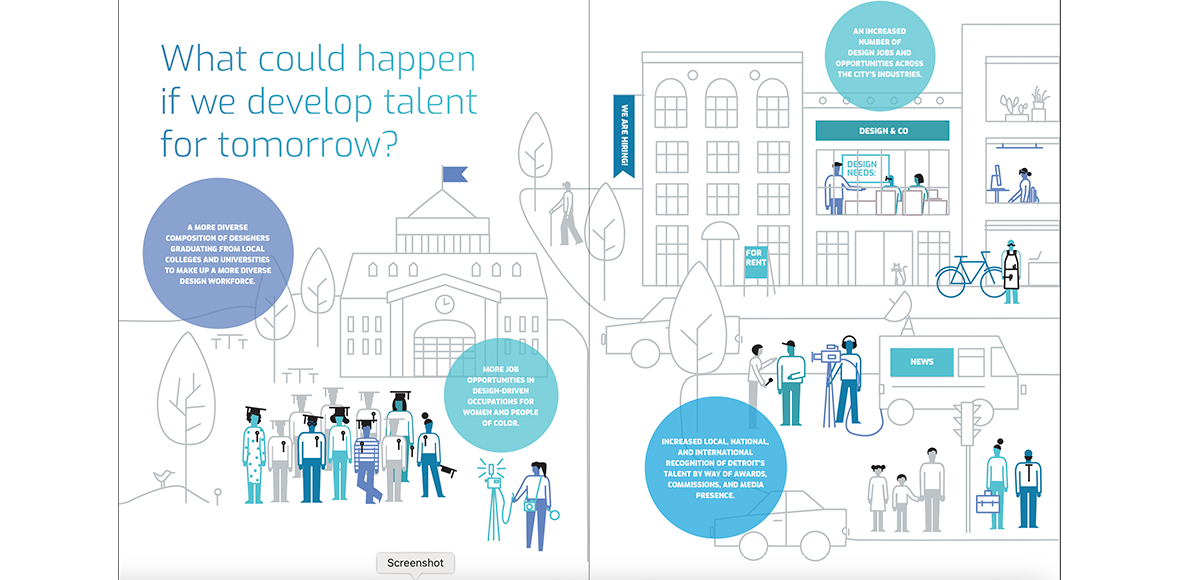 Detroit has a rich legacy of design and innovation, transforming the way the world has worked, moved and lived. As an industrial powerhouse that fueled the rise of the automobile, the city has also been a hub for creatives, home to iconic designers, artists and craftsmen from the Arts and Crafts movement to American Modernism and beyond.
"It's a real honor to be part of the revolution of innovation happening in Huntington Place and to see Detroit emerge again as the fountainhead of upcoming design," said Karen Totaro, general manager Huntington Place/ASM Global. "Research and manufacturing are quickly transforming our future, and the events coming into our center to showcase this innovative design are exceptional and exciting."
Michigan Central, Ford's mobility innovation district being built in the old Michigan Central Station (and 30 acres surrounding it) is the perfect example of the present-day collaborative spirit of Detroit, serving as an open platform for partnerships, bringing together innovators, established brands, educators, policymakers, foundations and investors in a dynamic urban ecosystem to co-create mobility solutions that can help make the world better, more accessible for everyone.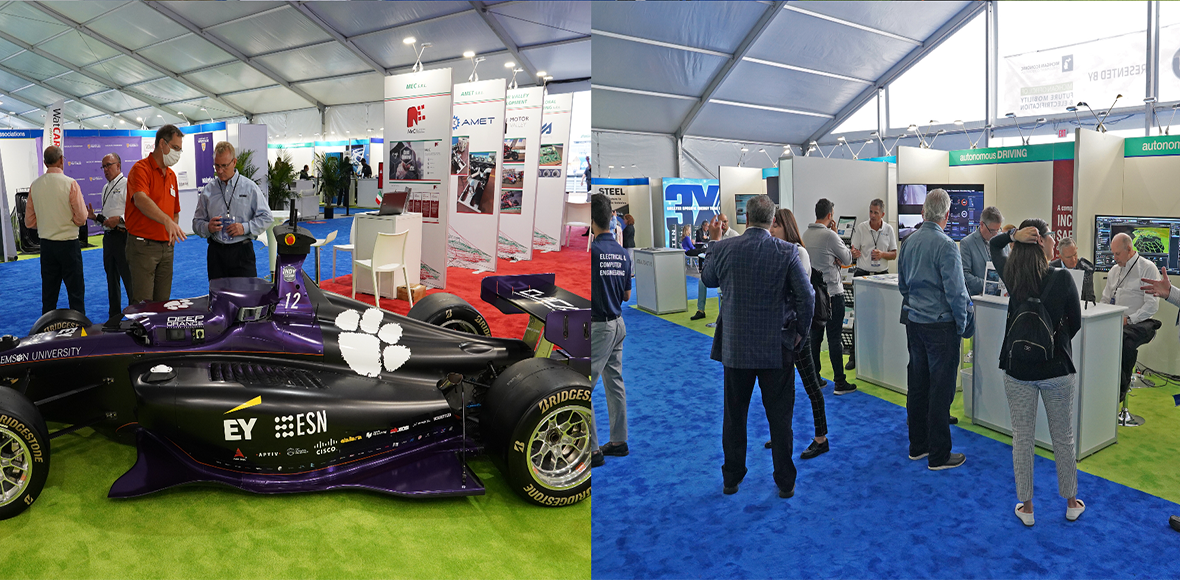 It is the largest research and development center in Detroit that supports the future of global mobility, something that will be featured in many of the exhibits of the 2022 Detroit Auto Show. With the theme "the future…is designed in Detroit" the auto show is returning in September after a hiatus during the pandemic, reinvented with ride-and-drive exhibits in the city's streets around the convention center. Huntington Place is putting "the future on display" with exhibits from the world's major car manufacturers in every corner of the building, on the outdoor terraces and rooftop.
"The Detroit Auto Show has been in this convention center since it opened in 1960," said Totaro. "The festivalization of the floor plans this year will make it worth seeing. It will be a real celebration of the auto industry and our community's journey from surviving to thriving after COVID."
The Detroit business and cultural communities also support the future by design with robotics and other forms of automation that can help companies compete in today's challenging business environment. Data from The Brookings Institution indicates that Detroit dominates the nation's largest metro areas in robot deployment, with over 15,000 industrial robots in place, or 8.5 robots per 1,000 employees. Robotics and advanced manufacturing processes are leading growth in not just the automotive industry but in aerospace, electronics and national defense.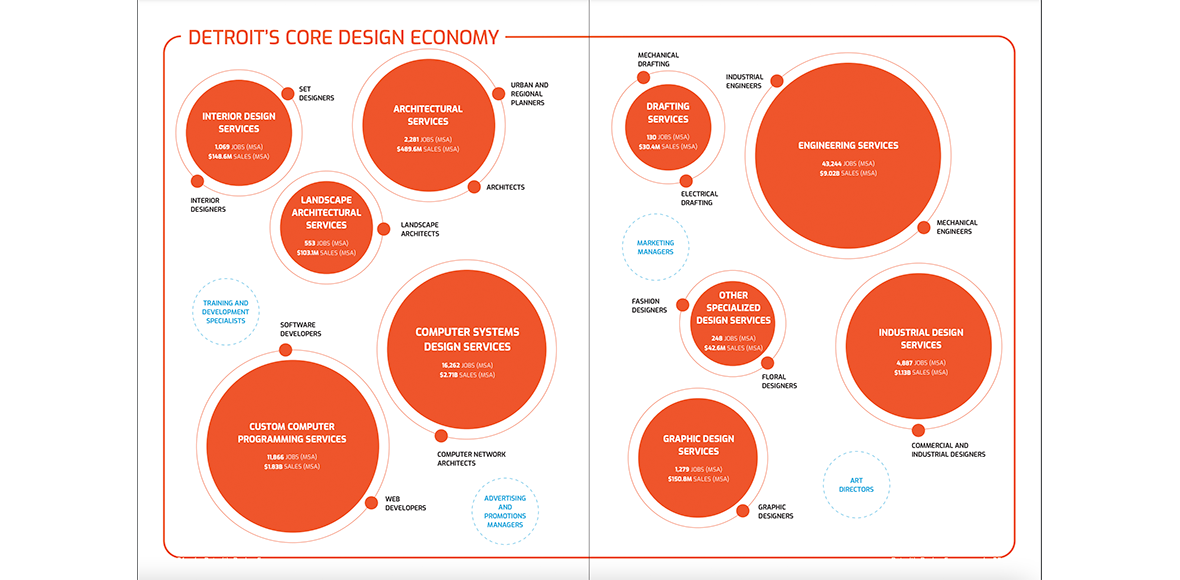 Add to that Detroit's neighboring city, Ann Arbor, known as one of the largest technology sectors in the United States is rapidly growing and currently includes over 370 tech companies employing more than 20,000 people.
EV Exchange, AMI Injection Molding & Design Expo and Silicone Expo held events in Huntington Place earlier this year. Along with the auto show, coming soon this year are IEEE Energy Conversion Congress, KubeCon + CloudNativeCon North America and Women of Color STEM.
Detroit research and manufacturing-based companies in these industries have a strong presence in the Detroit area, adding to the ease of access for events to companies for sponsorship, thought leadership and attendance.
The Automate 2022 Show and Conference celebrated the most successful event in its history, setting records for registrants, exhibit booths and online engagement during its four-day run June 6-9, 2022 in Huntington Place, Detroit. The show organizer, the Association for Advancing Automation (A3), expects next year to be even bigger with nearly three-quarters of an expanded show floor already booked for Automate's return to the venue May 22-25, 2023.