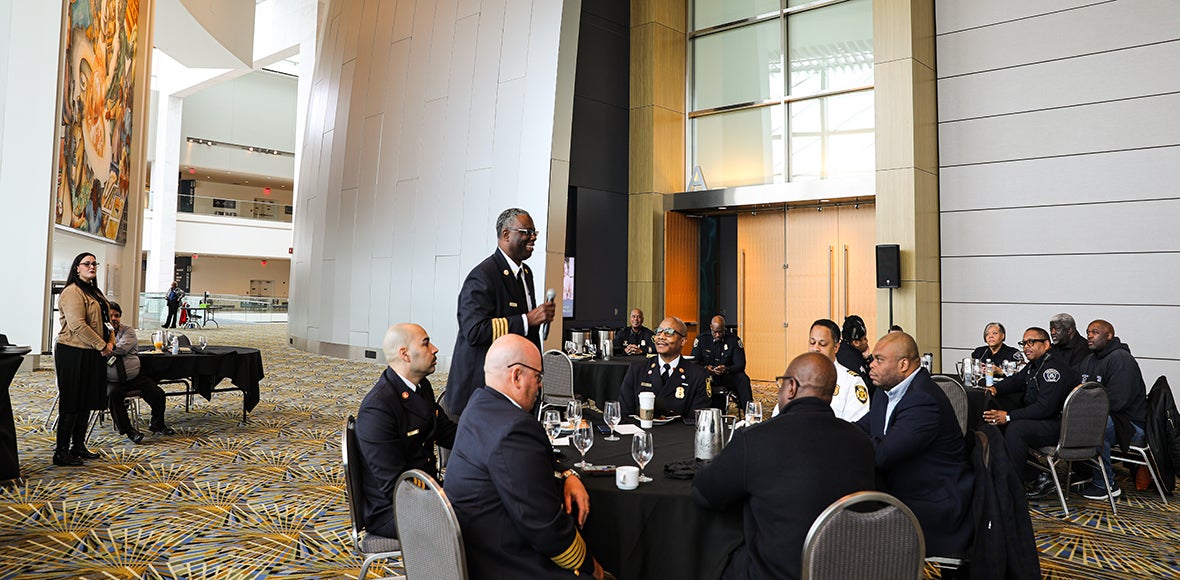 Huntington Place Launches Annual First Responder Thank You Breakfast
Jan. 20 Huntington Place held its first annual First Responder Thank You Breakfast to thank the many Detroit area safety and security agencies that contribute to the ongoing public safety efforts at the venue. The convention center's Security Response Team is comprised of representatives from all safety and security agencies in Detroit, the state of Michigan and the federal government, including the Detroit Police Department, Detroit Project Lighthouse, Michigan State Police, FBI, U.S. Customs and Border Patrol, Homeland Security, U.S. Coast Guard, Secret Service, Detroit Fire Marshal's Office, local health Departments and other local venues working closely with Huntington Place Security Director, Marlon Wilson and his on-site staff. Wilson brings 27 years of experience in law enforcement to the effort, including his most recent previous position as Deputy Chief of the Detroit Police Department.
"Together we can realize our mission of the highest standard of safety and security for every team member, patron, and vendor who visits and interacts with Huntington Place," said Wilson. "With your help, we can implement protocols and procedures that create the safest and most conducive environment possible for all."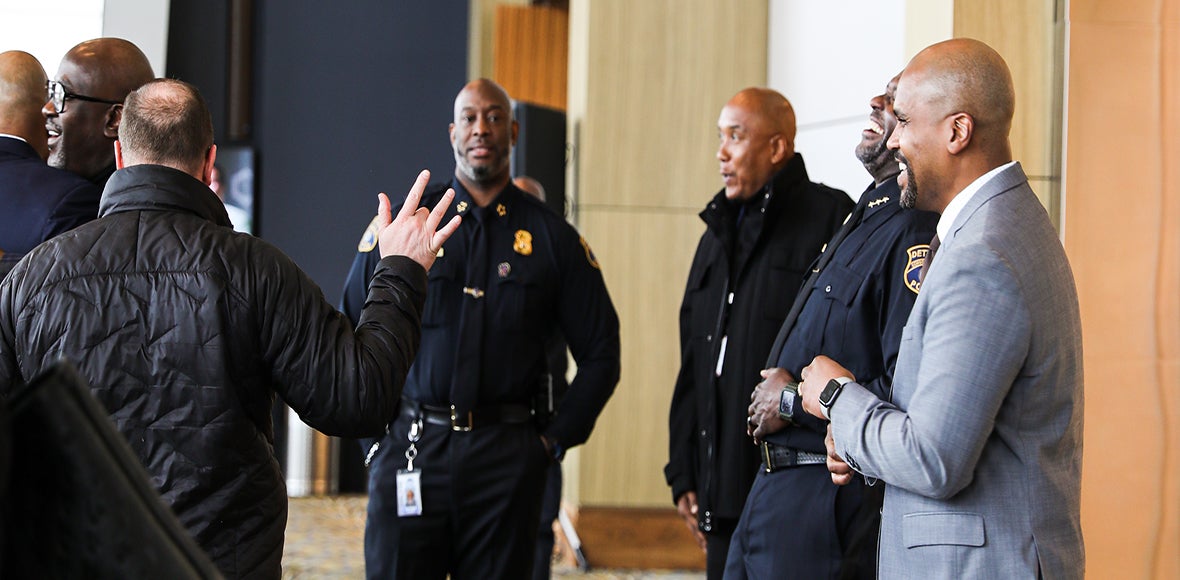 Throughout each year, and by leveraging technology resources and information, unified Security Command Centers are established for immediate response and coordinated efforts during large events in Huntington Place. Officers are involved in event security planning and enforcement for the large trade shows, conventions and meetings requiring high-level security to ensure customer and visitor safety.
More than 100 personnel from the various security agencies were treated to a breakfast and networking opportunity while venue leadership served up thanks and praise for their ongoing efforts to protect Detroit residents and visitors. Attendees were welcomed by Wilson who spoke on the importance of building relationships so when a crisis happens, the key players are known to the first responders and the same for the venue. Becky Bixby, AGM Huntington Place/ASM Global followed by sharing ongoing training for venue staff and officers like the recent International Association of Venue Managers (IAVM) hosted by Huntington Place before the 2022 Midterm Election Ballot Counting in the center. Bixby and Wilson are continuing training with the IAVM's Academy of Venue Safety & Security and bringing the fruits of their learning to the table.
"We are thrilled to be hosting this First Responder Thank You Breakfast! As a venue, it's crucial to have strong relationships with the local departments who respond to the call to help support us when the need arises," said Bixby. "Being able to get to know our first responders outside of a crisis in this type of environment will go a long way in building our relationships even further. We look forward to holding this event each year to thank these key members of our community!"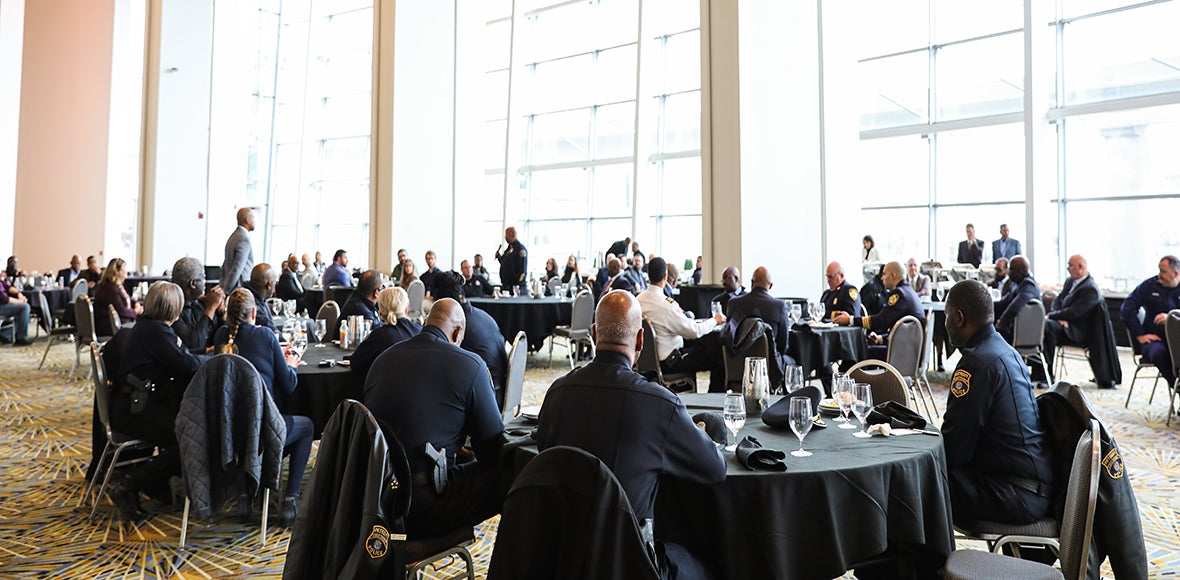 Karen Totaro, general manager of Huntington Place/ASM Global wrapped up the course of gratitude at the breakfast by reminding attendees of where they are and where they are going in the Huntington Place public safety collaboration. The importance of continuing to build on current success cannot be emphasized enough.
But the big goal of all these efforts, according to Totaro, is the Department of Homeland Security SAFETY Act Certification. The goal of the SAFETY Act is to encourage the development and deployment of effective anti-terrorism products and services by providing liability protections. Huntington Place leadership will be attaining this certification from the Department of Homeland Security in the near future and bring the knowledge and technology from the certification to the Security Response Team to strengthen the effectiveness of the entire effort.
"We are honored to host our First Annual First Responder Thank You Breakfast at Huntington Place," said Totaro. "Detroit has such a talented group of responders and by building on these relationships together we can handle anything that comes our way. Safety is always a top priority, and we invest in keeping everyone safe here at Huntington Place."