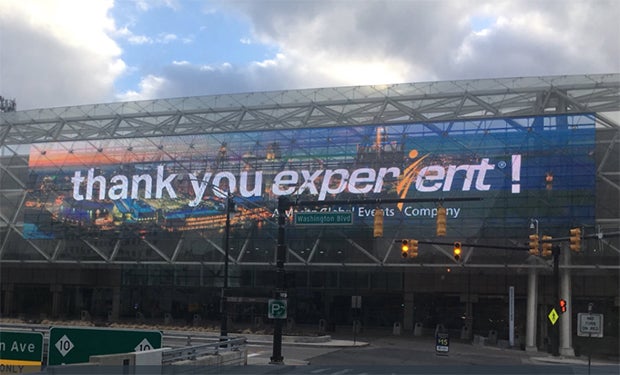 Experient Envisions the Future of Events in Cobo
In 2017, SMG and Experient finalized a preferred partner agreement that continues a long-standing relationship between the two companies since 2005. SMG is the company that manages operations in Cobo Center and 233 other public assembly facilities around the globe. Experient is one of the best known and most respected event management companies in the world.
"We have always seen the parallels between our two organizations," said Gregg Caren, executive vice president of SMG's Convention Center Division. "We both offer best-in-class
service to our mutual clients. This new and expanded partnership is a 'renewal of vows' so to speak. It will encourage even more event activity at our facilities by simplifying the process of contracting with our convention centers, and providing added benefits for clients."
The fruits of this partnership arrived in Cobo Center, when Cobo pulled out all the stops, hosting Experient's annual conference of its internal strategic account managers and sourcing managers from across the nation who handle accounts for national associations and corporations. Envision 2018 had 650 attendees at Cobo to talk about the ever changing hospitality ecosystem and what it takes to be resilient change agents in today's industry.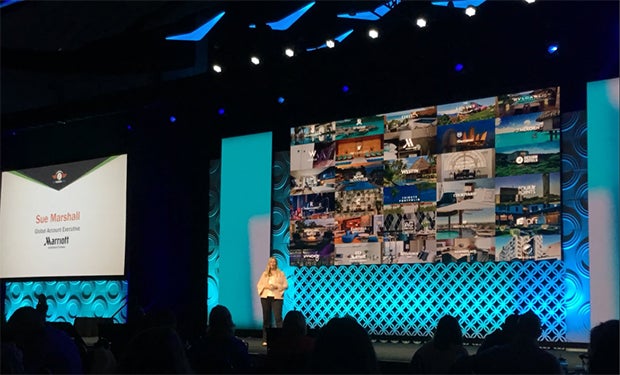 "Cobo Center and the Detroit CVB made a consolidated effort to show Experient attendees the best that Detroit and Cobo Center have to offer," said Claude Molinari, Cobo Center general manager. "We hope that these planners will consider Cobo Center for their event site in the future."
All daytime sessions were held in Cobo Center, and evening session were held in various downtown venues: The Fillmore, Detroit; MGM Grand and the Detroit Marriott at the Renaissance Center.
"We have enjoyed working with SMG over the last 12 years for the mutual benefit of our clients and look forward to the continuation of this partnership," said Michael Guerriero, division president of Experient. "The combination of SMG and Experient's industry-leading event management services and the expertise of our event professionals help create one-of-a-kind events for clients with exceptional results."