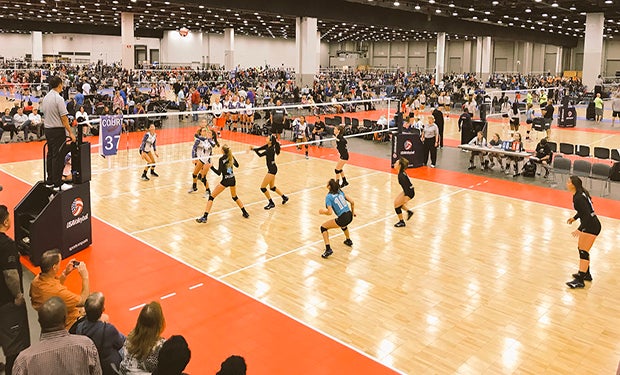 Cobo Center salutes event attendees
The USA Volleyball Girls Junior National Championship was held in Cobo Center this month, bringing 1,276 teams playing on 75 courts constructed in 623,000 contiguous square feet of exhibit space in the venue. Nearly 150,000 people attended the 10-day event to watch the tournament with more than 15,000 players ages 11 to 17 compete in various divisions.
Competition was fierce and attendees were awed. The Detroit community rolled out the red carpet in local area hotels, restaurants and attractions. Officials expect about a $50 million economic impact on the Metro Detroit area.
Cobo Center would like to especially thank the event attendees, whose spirits were high and energy was peaked. To give you a taste of the excitement, here are a few of the attendee comments found on the Cobo Center Facebook and Google pages: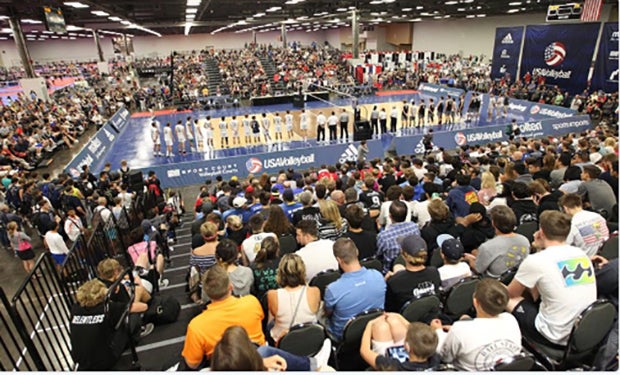 "Parking garage was a little tight and congested to get in and out of but this place was clean as a whistle. Cleanest bathrooms I've ever encountered in a venue like this, sights around wonderful, very nice place to visit." - Joe Murphy
"Great event that we stumbled on by accident Girls Junior National Volleyball tournament. One word INTENSE!" - Marcie Edwards
"Parking at the Cobo garage was good & not expensive at all. The area we were at was clean & had plenty of seating to enjoy food or just to socialize. The people working there from security to the vendors were polite & helpful." - Phil Bridgewater
"We had an amazing experience at the Cobo Center . Easy access to the venue . The place is clean and the people are so helpful and very friendly ." - Lina Elhajj
"The city of Detroit, and the Cobo center are nothing like I expected. The city is clean, quiet, organized, engaging and thoughtfully presented. The people at the Cobo center are polite, helpful, hard-working and appear to be filled with pride in their city and their role in their community. Parking on Cobo Roof was easy, affordable and convenient. 'Siri' was our trusted guide; she seems to know her way around the city quite well. The roads in Detroit are well signed and easy to navigate. Traffic can be heavy in the city center but it moves. I wouldn't hesitate to visit Detroit again if ever the opportunity presents itself. I wish the city of Detroit the best of luck in their continued efforts to restore their former glory!" - Darryl Hobson
"We had a blast at the Girls JR National Volleyball Tournament! The City and the Cobo Center were clean and the function was well organized!! We had no problem parking all 4 days and even the roof top parking was easy, just ride the elevator down. The people mover makes it fun and convenient to get around (and you can park anywhere). Lots of restaurants and sites to see within walking distance! Bring your passport so you can drive into Canada for lunch!" - Denise Smith Wade
"Beautiful facility, and a great place to hold events and conferences. I've had only good experiences each time I've come here." - Saad Bhatti