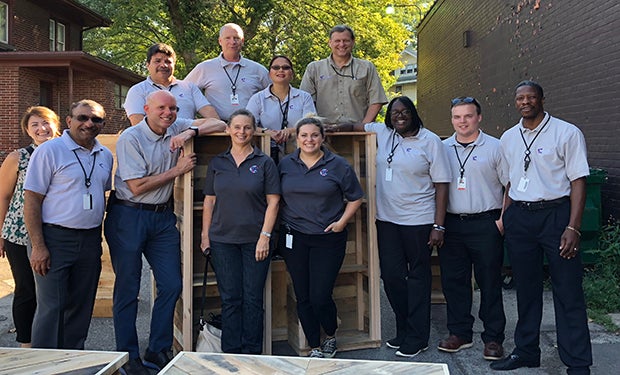 Cobo Cares volunteers get involved with Humble Design
Humble Design is a Detroit based non-profit also operating in Chicago, San Francisco and Seattle, helping families transition out of homeless shelters by providing furnishings and design services. In Detroit, Humble Design currently has the capacity to assist up to three families per week, and all referrals must come through a partnering organization.
Cobo Center volunteers built tables and bookcases from left-over wood pallets to contribute to the effort. As part of Cobo's ongoing "Cobo Cares" program on Sept. 5, they also spent a day volunteering at Humble Design's Pontiac warehouse, cleaning, repairing and renovating.
"Thank you so much for volunteering with Humble Design," said Kari Nies, volunteer coordinator for Humble Design. "We had so much fun working with your group. You guys were amazing. Thank you so much for all the amazing bookshelves and coffee tables. So many have been used already to help decorate our clients homes. I hope your group can come back again soon!"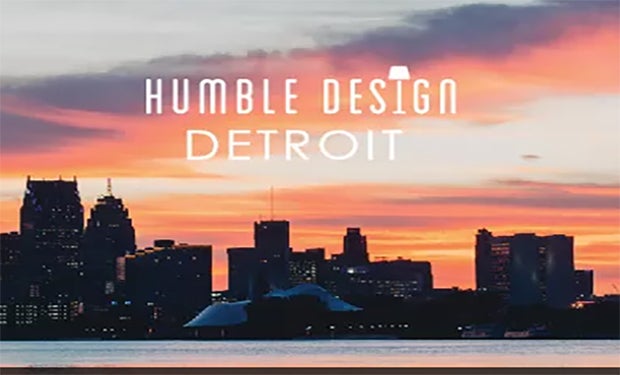 The Cobo Cares program invites everyone employed at the facility to participate in community engagement events hosted by Cobo during the year. Opportunities to work in an environment that encourages personal development and active participation in the continued success of the facility and the greater Detroit community are provided throughout the year.