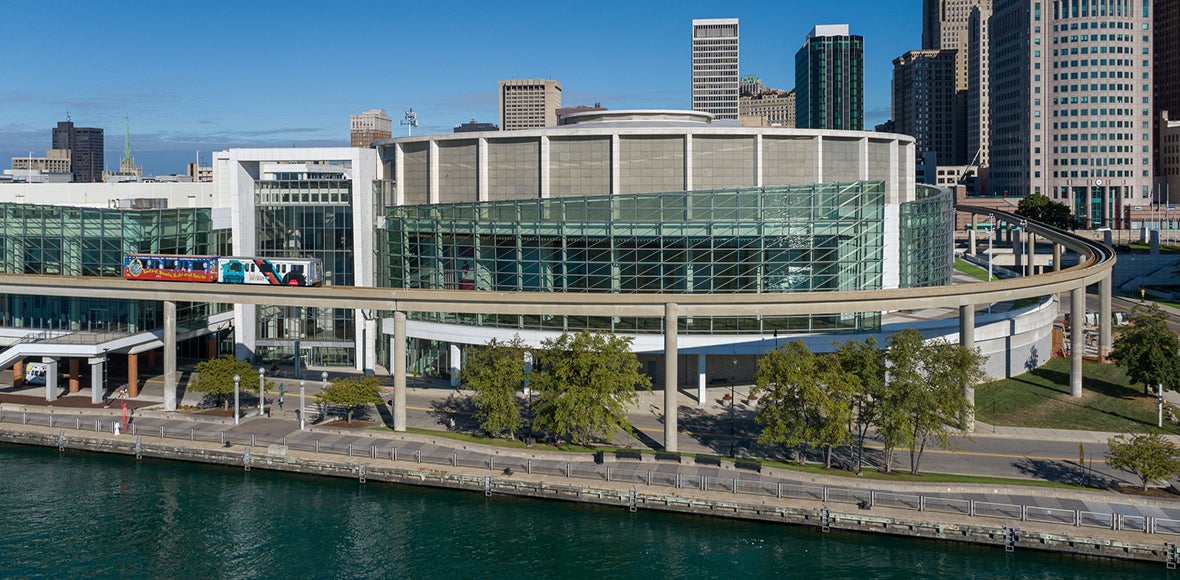 2022 Introduces the Award Winning Huntington Place
Detroit's convention center entered 2022 with a new name: Huntington Place, making it the beginning of a spectacular year of awards as it returned to business after the COVID-19 pandemic. Convention centers around the world redefined guest services with hybrid events and enhanced security while they rebuilt their workforces and "People Operations." Huntington Place picked up multiple awards in 2022 for doing so in exceptional fashion.
Leadership Awards
The Events Industry Council (EIC) inducted two of Huntington Place's executive leaders to its prestigious EIC Hall of Leaders to celebrate their lifetimes of outstanding achievement in undoubtedly shaping the events industry, recognizing that the industry would not be what it is today without their contributions.
Bob McClintock, executive vice president, convention centers of ASM Global, has guided the operations management of Huntington Place through three general managers for more than a decade. ASM Global won the original bid for the daily operations management of Huntington Place in 2010 when McClintock began building and shaping the operations team to become one of the best in the business. Huntington Place is the 16th largest convention center in the United States and one of the five largest convention centers in the ASM Global portfolio of more than 300 venues worldwide.
Also inducted into the Hall of Leaders is Larry Alexander, president and CEO (retired) of the Detroit Metro Convention & Visitors Bureau (DMCVB) from 1998-2020. Alexander also served as Chairman Detroit Regional Convention Facility Authority (DRCFA) since it was created by the state of Michigan in 2009 until 2021 when he retired. The DRCFA is the authority that governs Detroit's convention center since the Michigan Legislature passed Public Act. No. 63 of 2009, creating the Authority and granting it power to assume operational control of Huntington Place for the purposes of improving and expanding the facility.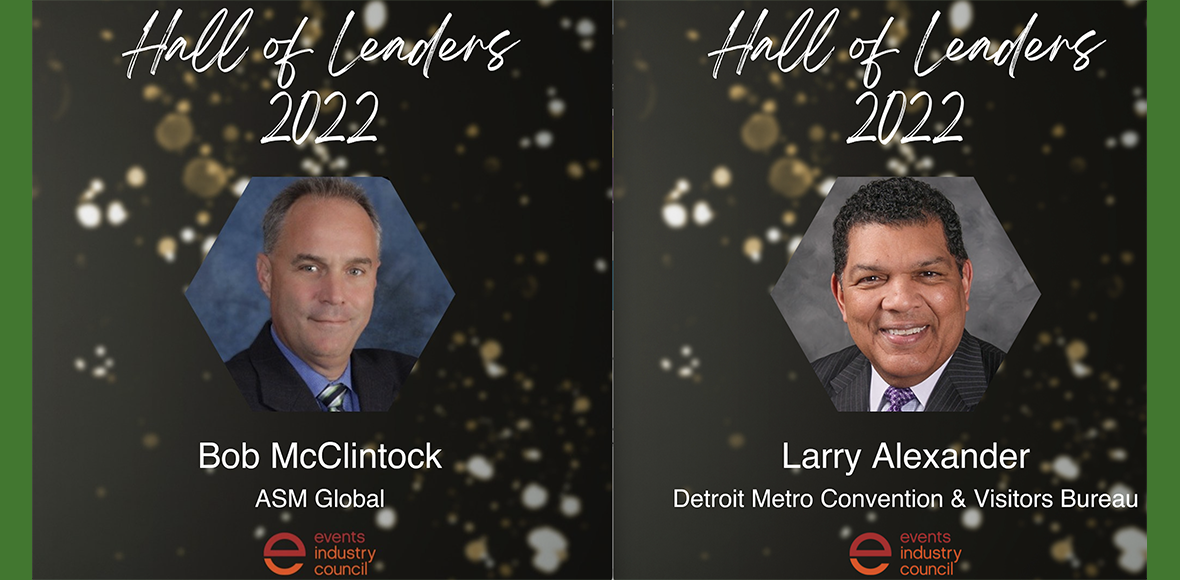 Employee Awards
Huntington Place's own Building Mechanic, Darrell Lewis received a 2022 Behind the Scenes Rose Award for his heroic efforts and professionalism in working with Food Rescue U.S. during the pandemic to coordinate the distribution of seven million pounds of food to local area nonprofits that then gave it to hungry people.
Darrell's efforts made it possible to move over 7 million pounds of food from the Huntington Place docks to local agencies that distributed it for Southeast Michigan residents experiencing food insecurity during the COVID-19 pandemic in partnership with Food Rescue US, a program committed to reducing food waste and food insecurity in America.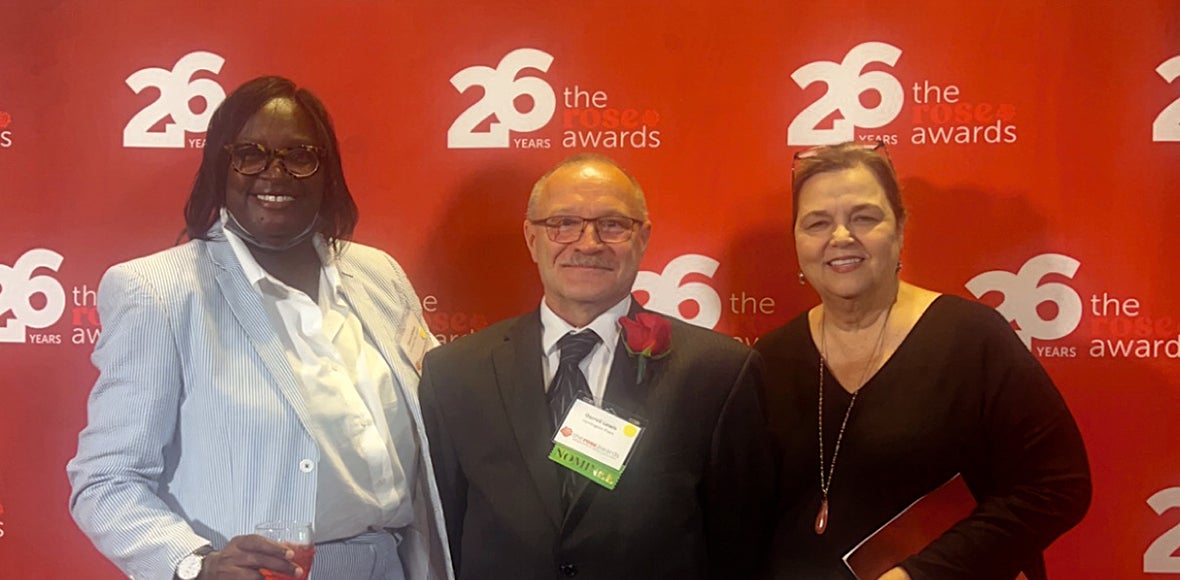 Huntington Place's own Cedric Turnbore, Director of Operations, is now included the first Detroit Notable Leaders in Sustainability 2022. Presented by Crain's Detroit Business, Cedric won the accolade for making a significant contribution within the event industry to make a measurable environmental impact through his role, and for continuing to have the power to effect change.
The leadership at Huntington Place nominated Cedric for the award as thanks for more than a decade of leadership as Chairman of the Green Committee. In his capacity as Chairman, Cedric has worked with all departments and vendors to put sustainability practices and protocols into place, connecting and aligning the venue to the larger Detroit sustainability efforts, and educating the community on how to operate a large venue sustainably and the importance of doing so. Because of Cedric's leadership and dedication, the center has been recognized many times over the years for its outstanding contributions to a more sustainable community.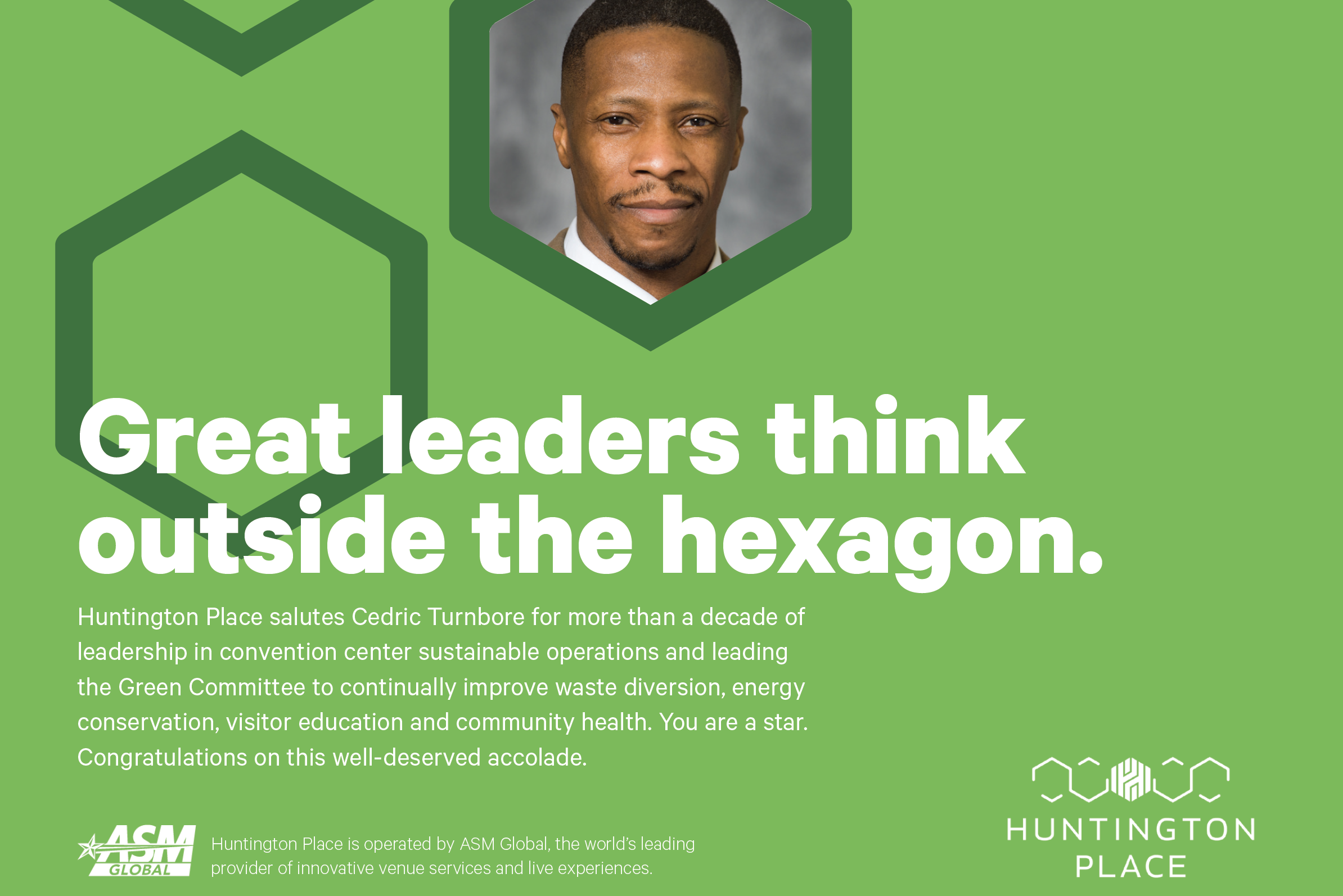 Sustainability Awards
The annual Michigan Battle of the Buildings is a U.S. Green Building Council (USGBC) of West MI program that awards sustainability initiatives. It is the only statewide biggest loser styled energy competition in the country. In June, Michigan Battle of the Buildings announced Huntington Place in Detroit, MI, as the 2022 Biggest Loser in the Venue Category for a 20.54 percent energy reduction and for creating healthy and efficient workspaces. In the process of reducing energy usage, thousands of dollars were saved on utility bills through energy efficiency upgrades.
USGBC West MI Chapter also recognized the center as a community safe haven in their Battle of the Buildings. Cited was the venue's work during the pandemic with: Forgotten Harvest and Food Rescue US to relieve local food insecurity; work with FEMA to provide a one thousand bed field hospital for COVID-19 hospital overflow patients: partnership with the Pope Francis Center to provide day services to the local homeless population; and partnership with the City of Detroit to become its largest vaccine distribution center that ran from 2020 to 2022.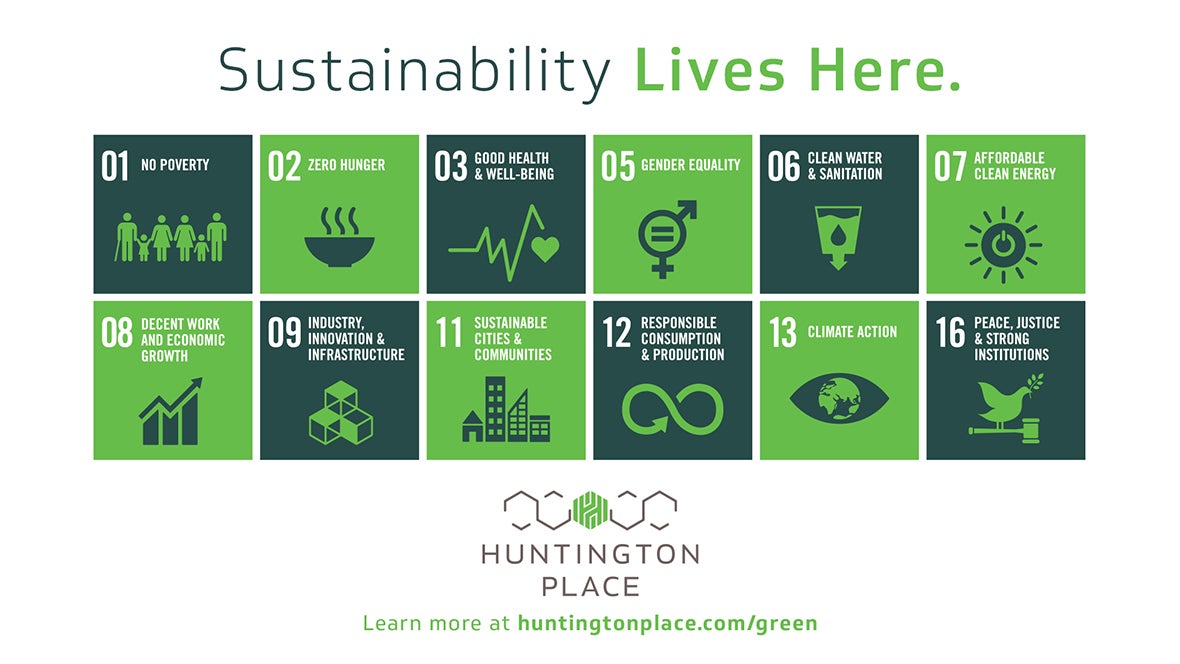 Venue Awards
2023 Centers of Excellence, Exhibitor Magazine
Honoring North America's best convention centers for trade shows and events, the Centers of Excellence awards applicants are evaluated using an objective algorithm weighted to reflect how EXHIBITOR magazine readers value a variety of criteria. The myriad criteria being considered have been categorized into five primary areas:

• Facility & Functionality
• Location & Accommodations
• Service & Execution
• Upgrades & Expansions
• Awards & Industry Participation

The evaluation process also includes a survey of past clients and a review of entrants' selling points, event spaces, and innovations, conducted by a panel of corporate exhibit managers.
2022 Prime Site Award, Facilities & Destinations Magazine
Serving the meetings industry, F&D's Prime Site Awards are given to the top convention and exposition centers. Criteria when readers vote are:
• Attractiveness & Functionality of Meeting Venue
• Size & Quality of Meeting Space
• Technological Capabilities
• Quality of Staff
• Food & Beverage Options
• Lighting, Acoustics, & Internet Access
• Other Meeting/Event Support Services
• Amenities
• Recreational Activities
• Dining & Entertainment Options
• Lodging Quality
• Accessibility to Airport
• Ease of Travel within Destination
• COVID-19 safety measures and protocols
2022 Distinctive Achievement Award (Association Conventions & Facilities Magazine)
This award recognizes those hotels, resorts, conference centers, convention centers and convention and visitors bureaus that have demonstrated their overall commitment to excellence. The 20,500+ subscribers of Association Conventions & Facilities Magazine are offered the opportunity to vote for convention centers based on the following criterion:
Superior Service and Support

Top-Notch Assistance with Promotion, Accommodations and Site Inspections

High Level of Assistance to Identify and Liaison with Suppliers, Vendors, Facilities, Venues and Local Government

Outstanding Communication and First-Rate Web Site